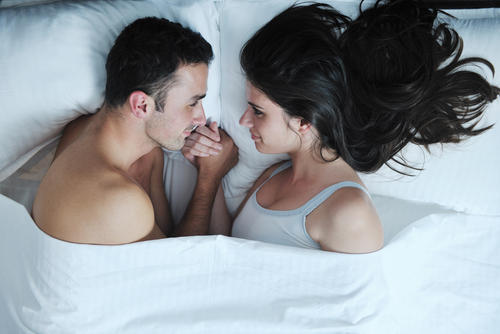 If you found yourself panicking at the prospect of baring your natural face to your partner at the beginning of your relationship then don't worry, you're not alone.

According to a recent survey conducted by The Skincare team at The Loop in Dublin and Cork airports, almost 20% of Irish women waited three months before ditching the makeup and revealing their true beauty to their other half.

In conjunction with the launch of their new 'Destination Skincare' range, The Loop aimed to investigate just how comfortable Irish women are in their own skin while simultaneously gaining an insight into their skin idols and personal beauty regimes.

The indepth survey of over 650 women revealed that Irish women are happier to bare their naked bodies than their naked faces, with almost 20% admitting they are much quicker to reveal all as long as their eyes are lined and their lips are glossed.

According to Irish women, our French counterparts steal the show when it comes to skincare, but we fail to rate the British complexion when discussing skin tone and condition.

Commenting on the importance of a consistent beauty regime, The Loop's Retail Marketing Manager, Michelle Corbett, said: "I cannot stress the importance of a quality skin care routine enough. An investment today will see rewards in the future. Essentially we are laying the foundation for a healthier, fresher, more youthful complexion."

With a nod to our rainy summers, it's not surprising to learn that Irish women long for the effect a warmer climate can have on our skintone, with 70% citing that the 'gentle sunkissed 'tone is their preferred look.

If you've been neglecting your skincare regime of late or just in need of a little advise, The Loop may be right up your street.

With its recently unveiled luxury beauty hall, the highly trained team at The Loop advise men and women from around the globe on the best course of action when it comes to their skincare regime.

Considering how many of us delay revealing our bare faces to our other halves, maybe it's time we embraced our natural beauty and tend to the skin which will carry us into our later years!