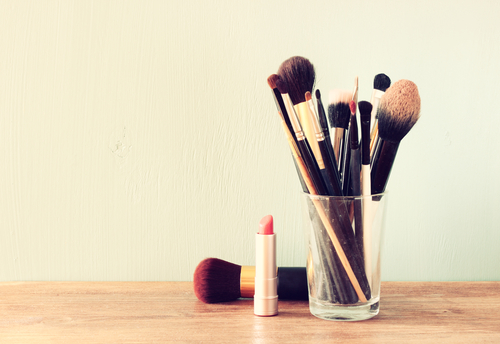 It is definitely something that many of us try to put off for as long as possible, but considering we put brushes and sponges on our face – over blemishes and sores – once or even twice a day, it is vital we keep them clean.
If you still can't face spending 30 minutes once a week giving your sponges and brushes a good clean, the following will no doubt change your mind.
1. The bacteria that causes breakouts can build up on your brush and make them dry and scratchy.
2. This build up will also keep being transferred back to your face every time you use your tools.
3. Not taking care of your brushes can make them dry and bristle and scratch your skin as you use them.
4. Dirty brushes can leave you with a dirty-looking face as the true foundation shade doesn't come out properly on your skin.
5. Cleaning helps to maintain the suppleness of the brush, and we all know how expensive brushes can be.
And if you are still not convinced just think about all the dry, caked make-up building up that you are constantly putting on your face - gross!
It is easy enough to clean your brushes and sponge, just use antibacterial soap or some baby shampoo and warm water. If they are really bad, use a little olive oil to break down the dry make-up and wash them in lukewarm water.