Going away for a few days with grandparents, cousins and extended family is the best way to spend true quality time together. However, finding a vacation spot that suits everyone can be a real challenge. Between finding accommodation that fits the whole gang and choosing a destination that meets everyone's needs, there are so many variables to consider. It's a good thing that the perfect family getaway spot exists… and it's right on our doorstep!
Center Parcs Longford is the ideal staycation spot for a whole-family break. Each 4-bedroom lodge at Center Parcs sleeps up to 8 people and you can book up to 3 lodges. That means everyone can come: friends, parents, grandparents, cousins and anyone else you can think of. You will have plenty of room to spend lazy mornings or cosy evenings in with your nearest and dearest.
Your stay at Center Parcs will include unlimited entry to the Subtropical Swimming Paradise. Here you can rent a
Family Cabana
- a 'base' for your family to leave their bits and bobs whilst the young ones are in the Venture Bay and the older ones are on the rides. You can also opt for a Cabana with no stairs, so that everyone in your extended family is accommodated.
With Adventure playgrounds, a beach and lake for water sports, 400 acres of forest to discover and miles of woodland paths to explore, there is truly something for everyone at Center Parcs. Another fantastic treat for the whole family is the spectacular light and sound show on the lake, which will take place during Winter Wonderland and on New Year's there's a fireworks display to enjoy.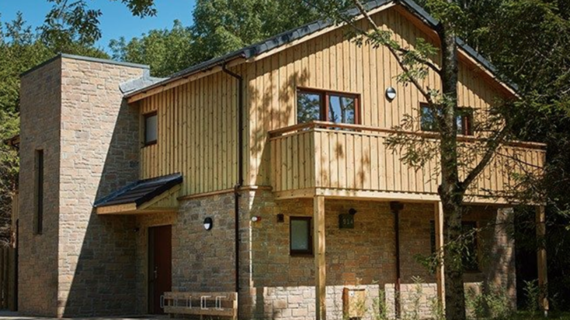 Another perk of bringing aunties, uncles and grandparents is that you and your other half can take a much-needed escape of your own for a few hours. Try to schedule some relaxation time the Aqua Sana Spa or some romantic fine dining in one of Center Parc's many restaurants while the little ones spend time with those that love them just as much as you do.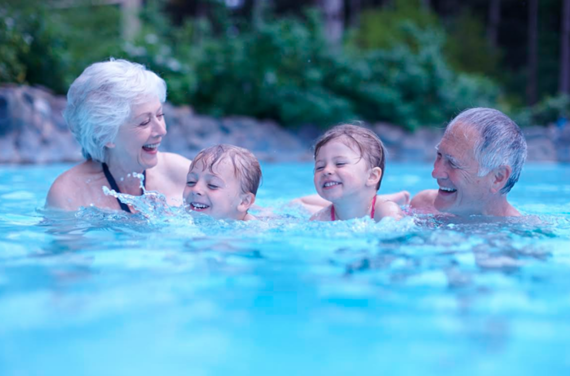 With up to 100 activities at Center Parcs, you have everything you need for an action-packed or relaxing break. There are outdoor and indoor activities for the little ones and the big ones, with plenty of group activities too, including den building, adventure golf, bowling and raft building.
Center Parcs Longford is an incredible place to experience the wonders of life with your family. Surround yourself with people you love, with grannies and grandads, or cousins and friends and put aside some time to visit this wonderful place. Plan your whole-family-staycation at Center Parcs today! Click
here
for more info.