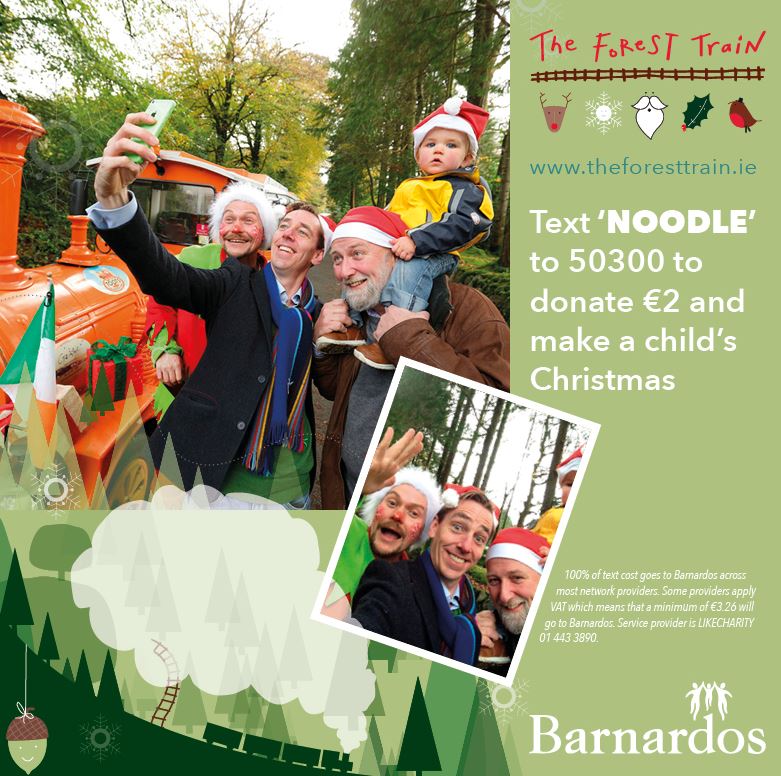 A new Santa experience called The Forest Train has opened in Avondale Forest Park. You and your little ones can experience a winter wonderland as Toots the Train rides through the breath-taking mature forest park.
Be sure to keep an eye out for Noodle the Lazy Elf who is running late for work! He lost his magic dust somewhere in the woods and will need your help to find it. This poor elf needs to catch the train and get to the workshop with the magic dust in time!
When Toots reaches his final stop, Noodle the Elf just might lead you all to the secret workshop – if you promise not to tell Santa it was him! The elves are really busy making and testing Christmas toys, but they always have time for a singsong and of course, there will be plenty of stories to hear and toys to test.
After the Elf Floor Manager has greeted everyone and shown them around, Santa will meet with each family individually. He's super busy right now, so his office is a mess, but he still knows exactly where to find his big book. You know the one we mean – the book where he keeps track of all the boys and girls. He may even surprise you with a few facts about yourself!
After meeting with Santa, every child will receive a wooden themed gift and can even get a special photo taken with the man in red. A Christmas Market is held in the rustic stone barn at Avondale where families can enjoy a range of food, beverages, crafts and gift stalls.
The Forest Train is open every Thursday, Friday, Saturday and Sunday from November 27th until Christmas Eve. Tickets cost €15 per child and €10 per adult, with all children under 1 year at €5, and can be booked at www.theforesttrain.ie.
The Forest Train will donate a percentage of ticket sales to Barnardos, which will be matched by Coillte, managers of Avondale Forest Park. Visitors can donate coins at the Barnardos Wishing Well, and can even take a selfie Elfie with Noodle the Elf and text NOODLE to 50300 to make a €2 donation to the charity.