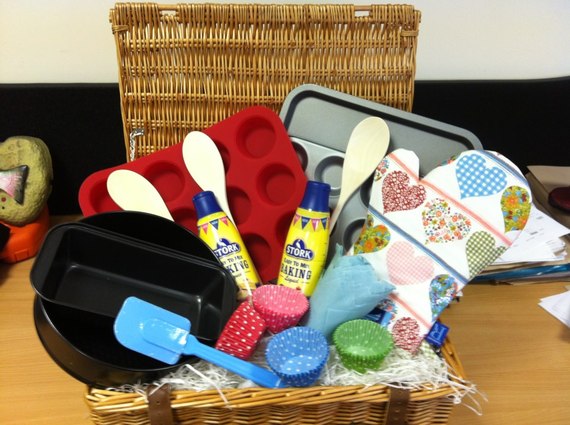 Recent research from Stork reveals that baking is more popular than ever, with 1 in 2 of us baking weekly. Conscious of the needs of busy households over the festive season, Stork has devised Stork Baking Liquid. This is a liquid format of Stork which is easy to use and quicker to blend, saving time and effort when baking.
Stork has devised a range of delicious Christmas recipes using Stork Baking Liquid. Stork's Chocolate Orange Wreath Cake will not only delight the taste buds but also make a fantastic visual impact on any Christmas dining table. While Stork's Christmas Cupcakes and Magical Christmas Biscuits will also make fantastic edible gifts as well as fun festive treats for all the family.
To celebrate the launch of Stork Baking Liquid, the lovely people at Stork have provided us with three gorgeous baking hampers, packed with all the goodies you need to get busy in your pinny. To enter simple fill out the entry form below.