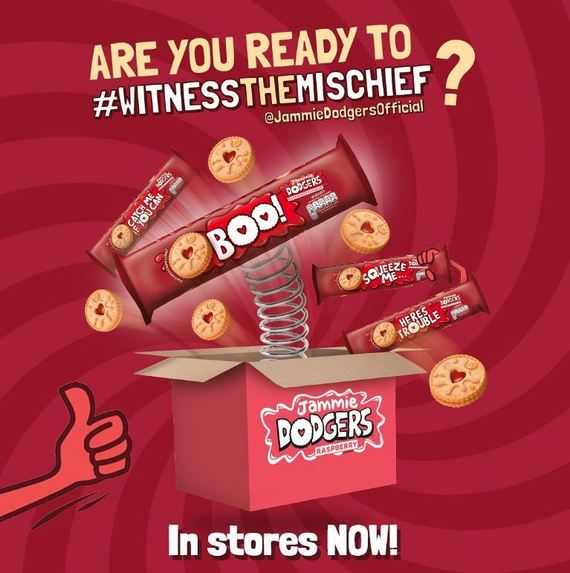 GIVEAWAY! @jammiedodgersofficial fans, are you ready to #witnessthemischief? The Jammie Dodger logo has been replaced on pack with mischievous and cheeky statements! Packs are in stores now.
Jammie Dodgers Biscuits are a family-favourite for generations, much loved by all, young and old alike, the good old Jammie Dodger is a happy addition to any family biscuit tin. Lovingly baked, these delicious shortcake sandwiches filled with a sticky splat of 'Jammie' mischief for over 60 years, we're Jammie at our heart.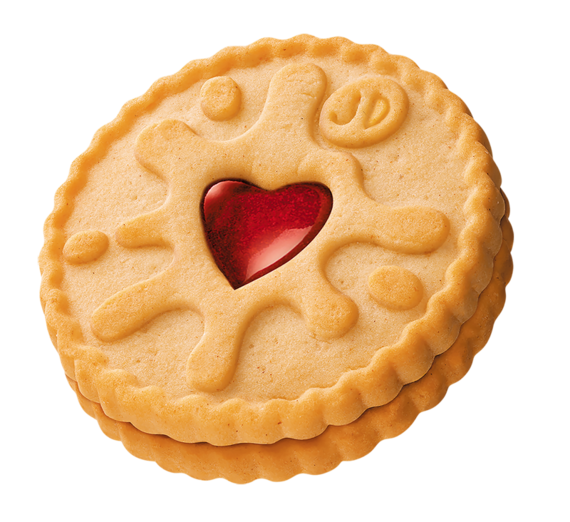 The delicious recipe delivers real flavour intensity, wholesome ingredients, and no nasties and Burtons have been working on their recipe over the past few years to make it the Best Ever Recipe with 'improve the flavour and texture' (also happens to be Vegan!).
Each biscuit is only 79kcal and the Mini Dodgers bags are under 100kcal per portion.
And they don't take themselves too seriously, always looking to have a little fun, and to create some mischief!!
To celebrate we've got a fantastic €250 One4all voucher and Jammie Dodgers Hamper up for grabs, to be in to win just fill in your details below.