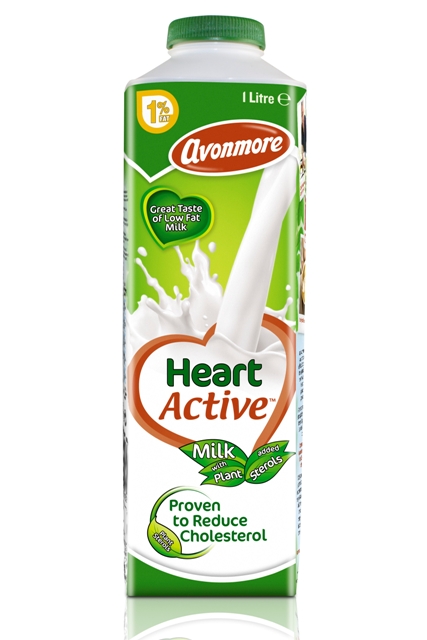 Here at MummyPages, while our children's health is our number one concern, we also need to make sure mummy and daddy are healthy so we can run around after our little ones. We need to mind our hearts and high cholesterol is a well-known cause of heart disease.
Avonmore has launched a product that will make it far easier to lower cholesterol levels, with the introduction of Avonmore Heart Active Milk with added plant sterols. By consuming just 2 to 3 x 250ml glasses of Avonmore Heart Active every day for 2 to 3 weeks you can reduce your cholesterol by 7-10%. Simply switch to Avonmore Heart Active Milk, whether it's for your tea, coffee, cereal or for cooking, and help manage and reduce your cholesterol levels, without compromising on taste.
Foods containing added plant sterols are exclusively produced for people with raised cholesterol. These foods may not be nutritionally suitable for pregnant and breast feeding women or children under 5 years old.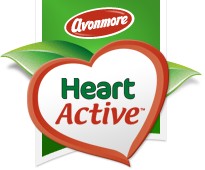 To learn more about Avonmore Heart Active Milk and how to lower your, or a member of your family's, cholesterol
click here
.
To mark the launch of Avonmore Heart Active Milk we have a €500 One4All shopping voucher to give away and 50 runner up prizes of product vouchers to try the new Avonmore Heart Active milk. To enter j
ust like the Avonmore page (you can't win if you don't 'like' them) and fill in your details below.
This competition is now closed.
The winner of the €500 One4all shopping voucher is Abagail McDermott.
The 50 runners-up who will each receive product voucher to try the new Avonmore Heart Active milk are listed below.
Congratulations to our winner and runners-up, we have sent you all an email. Thank you to everyone who entered x
Adrienne Byrne, Bronagh Dixon, Brigid Dawson, Catherine Freaney, Charlene Gunning
Ciara Lambert, Ciara Leonard, Deirdre Barton, Eamonn O'Rourke, Edel Sheridan
Eilis Weafer, Elaine Hatton, Emma Berry, Fiona Richardston, Fiorella Conte Lynch
Gabriela Madero, Gerard Brett, Gina Carolan, Helena Fortune, Hina Qaiser, Ide McAuliffe
Jacinta Hamm, Jackie Burke, Karen Bacquez, Katie Fleming, Kayleigh Tallon, Laura Andrews
Linda Soden, Lorna Grace-Charles, Louisa Jack, Mags Waring, Martina Murphy, Nessa Perrott
Natalie Moore, Olivia Doyle, Pamela Devereux, Rebecca MacNeil, Ruth Gregan, Sally Ann Brady
Sharmaine Garland, Sharon Christie, Subrina Halferty, Suzanne Fitzgerald, Tanya Francis,
Thersa Ward, Tina Hughes, Ursula Small, Val Furlong, Yvonne Sheerin, Zara O'Hare