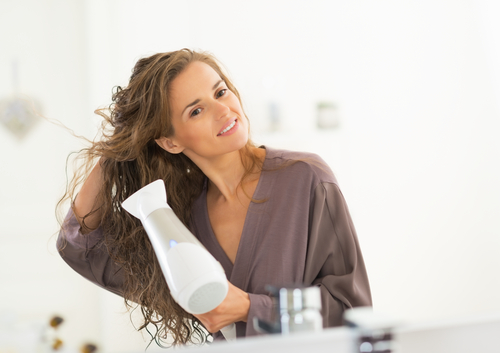 The extreme winter temperatures can play havoc with the condition of your hair so it is important you take extra care of it during the colder months.
To winter-proof your hair this year, stick to the following tips:
Use a heat protector spray
Make sure you spray your hair with a heat protector before you dry it. This will help protect it from the harsh heating temperatures.
Wear a hat
Make sure you wear a hat whenever you go outside. This will help protect it from the wind and rain.
Moisturise it
Your hair will feel extra dry during the winter months so make sure it is kept moisturised by using a shampoo and conditioner for dry hair.
Make sure it is dry
Avoid going outside with wet hair as the water droplets can freeze causing your hair to break.
Miss a wash
If you wash your hair every second day try to go the extra day if possible. Your hair is going to be extra dry during the winter and washing just strips it of its natural oils.