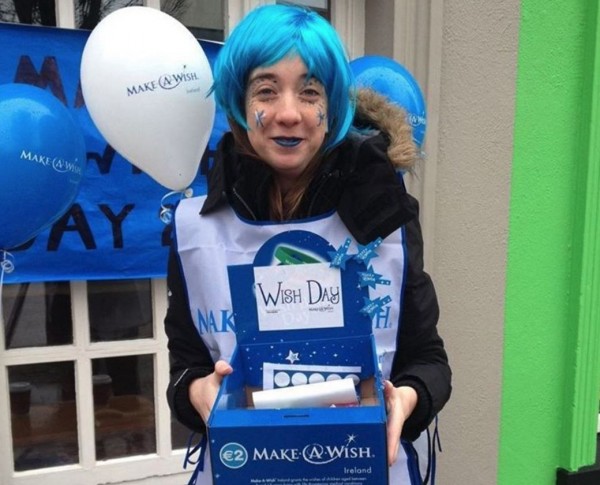 We all know about the amazing work of the Make-A-Wish Foundation. Indeed, from arranging dates with heroes to granting adventures of a lifetime, this fantastic organisation is responsible for granting some incredible and life-changing wishes for seriously ill children.
Now, on the cusp of granting its 2000th wish, Make-A-Wish Ireland has called on the generous public to help them in their quest to bring a touch of magic to the lives of children with life-threatening medical conditions.
Wish Day falls this Friday, March 31, and the charity is hoping to raise much-needed funds to grant wishes for children aged three to 17, and their families.
There are four types of wish that the charity works to grant: the wish to be; the wish to have; the wish to go; and the wish to meet.
In 2016 alone, Make-A-Wish brought 209 dreams to fruition. While 70 percent of children wanted to go on the trip of a lifetime, 10 percent chose to meet someone special. One-in-five, meanwhile, used their wishes to get something they had always dreamed about.
Families all over the country were, as a result, treated to some amazing experiences, from swimming with dolphins in Florida, to meeting Mickey and Minnie Mouse in Disneyland.
So, let's get down to it: how can we make a difference and bring a touch of magic to these families' lives?
Well, Make-A-Wish Ireland is entirely funded through donations and fundraising, and the team is asking for generous people nationwide to donate on Wish Day. You can do so by purchasing a wristband or badge for €2, from the Make-A-Wish volunteers; or by making a one-off €2 text donation, by texting 'Wishes' to 50300.
All proceeds raised will go towards making wishes come true for seriously ill children all over the country, and creating truly magical experiences and memories for them with their families.
For more information about Make-A-Wish Ireland and Wish Day, check out www.makeawish.ie or Facebook.