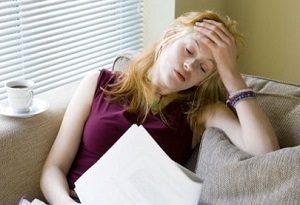 Recently, British Vogue's editor Alexandra Shulman caused controversy with her comments about working mothers in the office, and sadly, the results of a new study seem to fall in line with her views.
According to a new survey carried out by the Equality and Human Rights Commission, a large proportion of women feel they have been mistreated in the workplace because of their pregnancy.
The study, which was carried out across 3,000 women and a further 3,000 managers, found that 11% of mothers were sacked, singled out for redundancy, or treated so poorly that they left work either during their pregnancy or after their return to the office.
While asking a candidate if they are pregnant during a job interview could land a manager in trouble, almost half (45%) of those employers surveyed said that they thought a pregnancy should be declared at interview stage. This figure rose to a staggering 74% among managers of commercial businesses.
Commenting on these concerning findings, economist Ruth Lea said: "The current rules can be very unfair to younger women: if employers have doubts about whether someone is pregnant they may hire an older woman or a man."