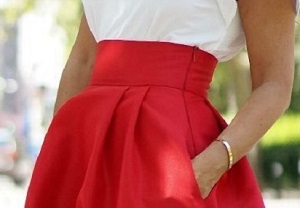 From flowing pleats to figure-hugging lines, the high-waist skirt is one of the
key signature pieces in collections this spring
. While they are infinitely elegant, however, they can be intimidating to pull off. Regardless of your shape or size, you can work the look once armed with the following style tips.
1. Create your waist
For those of you just dying to wear a high-waist skirt, but who are put off by the attention it draws to your waist, with a little extra material to play around with you can create the ultimate optical illusion. Experiment by teaming your skirt with an oversized T-shirt or shirt tied into a crop knot and sitting at your waist. This will give more flow to the outfit and cinch in your waist.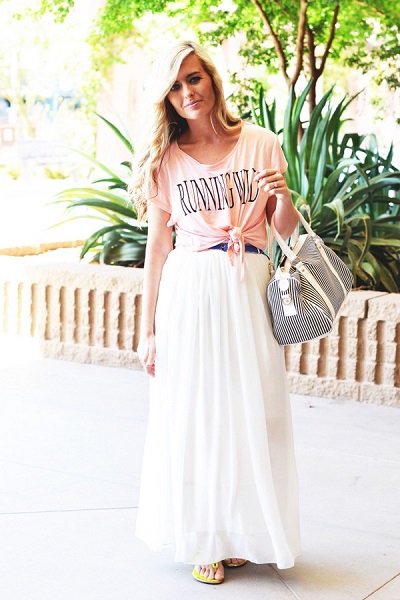 2. Invest in a good crop-top
The first thing that comes to mind when you think of crop-tops is Britney Spears walking around with her abs out. Well, put that image out of your mind now, and start experimenting with the cropped-look. A loose, oversized crop-top, or a shirt that falls to your midriff will look amazing when teamed with a high-waist skirt. Rather than showing off skin, the clean, straight lines of your skirt will come up to meet your loose crop, creating a layered effect and giving you an amazing silhouette.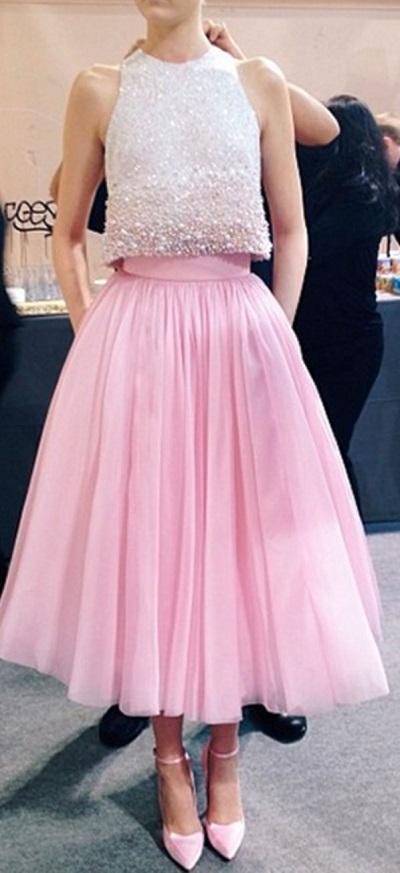 3. Experiment with layers
If you're not too keen on drawing attention to your waist, or you want to add a casual twist to make this look wearable during the day, experiment with various cardigans and jackets to wear over your skirt. A short leather jacket will go with absolutely everything, and will add a bit of an edge to your look. Meanwhile, tucking a T-shirt into your skirt, and then layering over with an open cardigan will relax the structured lines that this outfit can create.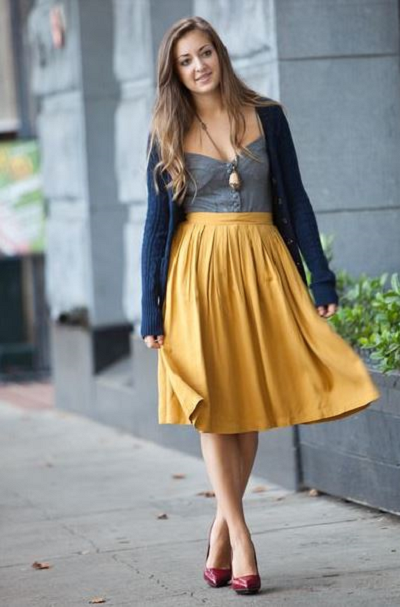 Images via Pinterest