Pampers unveiled their latest tech gadget today, and it's set to be revolutionary for parents of newborn babies.
Life in the postpartum world can be incredibly stressful, and we're collecting information about our new baby 24 hours a day. Are they hungry? When did they last have a dirty nappy? Are they sleeping?
Lumi is an all-in-one connected system that includes two activity sensors for nappies, a Logitech camera fashioned into a Wi-Fi baby monitor and an app to wrap it all together.
Huggies recently adopted the Monit smart nappy sensor in Korea, and now Pampers have gone one step further. The Lumi system delivers as much data as possible to parents of infants under the age of one.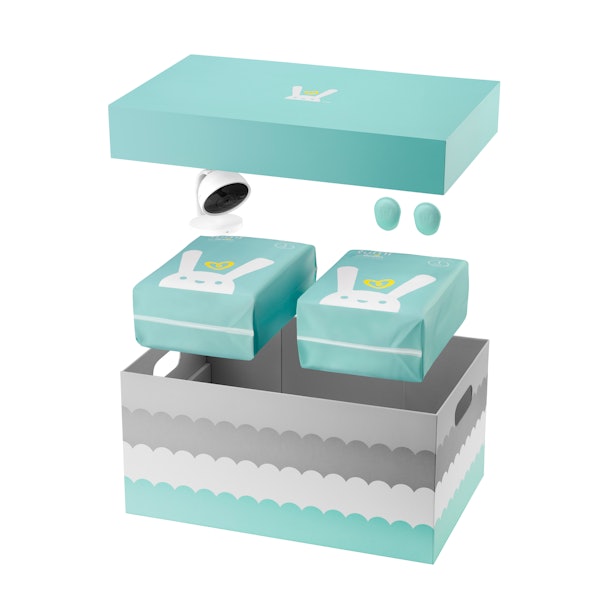 Lumi's combination of video monitor, activity sensor and app allows parents to track their babies' sleep, nappy changes and feeds.
The activity sensor is a lightweight, small sensor which attaches to the front of the Lumi nappy, then tracks sleep and nappy activity. The information is sent directly to the app, and keeps track of changes.
Parents can also see how often they're changing their child. A parent can view the app and dictate whether the nappy was clean or dirty when they last checked. Genius, right?
The 1080p wide angle HD monitor is also lightweight and can be attached to a wall or be placed on a nearby stand. It includes night vision, two-way audio and 180-degree viewing abilities.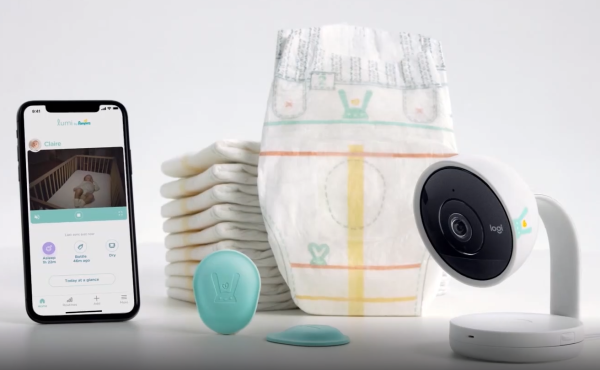 The monitor also observes the humidity and temperature in the room and allows a parent to check in on their baby from anywhere with a working internet connection.
Parents' manual inputs and information from the sensor allows you to track when your baby feeds and if they're breastfeeding too. The Lumi by Pampers app is available for iPhone and Android.
The first launch from the Pampers Startup Team is set to be a huge success. The Head of Startup, Omer Sher, told Romper that parents have three main goals when it comes to their newborn;
Anticipating their needs, creating a routine and being secure in their ability to take care of their child.
Pampers worked closely with paediatricians to ensure the Lumi by Pampers app didn't add to a parent's stress or anxiety, but instead eased their worries.
Lumi by Pampers won't be available until late 2019, but parents can now sign up to be placed on a waiting list.
Babies appear to change and develop by the second, and it can be hugely challenging for new parents to adapt to the steep learning curve.
The one-of-a-kind connected care system by Pampers could be the ground-breaking step every new parent has been searching for.
Feature image: Instagram/@pampersuk_ire