Would your mum like to take part in a very special product trial for new Vichy Neovadiol Magistral Elixir starting soon?
It is the 1st anti-ageing intensely nourishing facial oil with a dry touch and a non-greasy finish. It can be used as a serum, mask or added into your moisturiser to transform it into a balm.
We want to recruit 50 Irish women to try this new revolutionary facial oil 'Vichy Neovadiol Magistral Elixir' every night for 1 month and to tell us afterwards what they think before it launches into Irish pharmacies nationwide in 2014.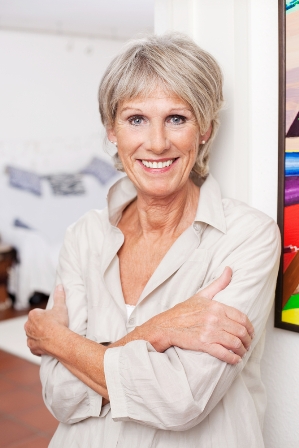 But our search is quite specific. We are looking for women (ideally your mum) who have very dry and mature skin which has dullness accentuated by the hormonal slowdown normally caused by the natural process of menopause. Women who have found this product most beneficial are around 55 years +.
We are specifically looking for women who take good care of their skin, ideally using skincare products to look after and nourish their skin on a daily basis as part of a beauty regime. The testers must also be open and happy to try this new facial oil.
If you think your mum would fit the criteria and would be happy to take part in our exclusive trial, please just fill in your details below and we'll be in touch soon. We will want to ask her a few questions before the trial, so please make sure you include all of her details below and let her know that you have nominated her for the trial.
In the event that we are over-subscribed, our trialists will be selected based on first come first serve basis and those matching our criteria most closely. For full terms & conditions, please click here.
Each of the participants, will be entered into a prize draw for a
Vichy goodie bag worth €200. For full prize draw terms and conditions, please click here.
New Vichy Neovadiol Magistral Elixir Consumer Trial & Product Review is open to ROI residents aged 18+. Entry must be via Mummy Pages website at the
www.mummypages.ie
. First 50 entrants who register by 24th November will qualify for the trial. They will be sent a full size Neovadiol Magistral Elixir 30ml to trial for 1 month between 25th November and 25th December 2013. All review panellists will be emailed a link to a survey on 2nd January 2014 to complete with honest feedback on the product after 1 month of use. The survey must be completed by 5th January 2014. All reviews received by 5th January 2014 will be entered into Grand Prize Draw. 1 winner drawn at random from the Grand Prize Draw on 31st January will receive a goodie bag full of Vichy products. The feedback included in the panel reviews will not in any way affect your chances of winning in the Grand Prize Draw. The winner will be notified by 3rd February. If you have not heard from us by this date you have not been successful. For full Ts&Cs please visit http://www.mummypages.ie/[tbc] Promoter: L'Oréal (UK) Limited, acting through its trading division, Vichy, 255 Hammersmith Road, London W6 8AZ.
This prize draw is run on behalf of Vichy, part of the trading division of L'Oreal (UK) limited whose registered office is 255 Hammersmith Road London W6 8AZ. By entering this prize draw you agree that your details will be passed to Vichy and part of your review can be used by Vichy across any media (print and internet) for the purposes of PR, advertising and marketing. Your details will only be used in accordance with the terms of the prize draw unless you agree to receive Vichy emails by clicking the relevant option set out below. Vichy has a strict data privacy policy, and promises to keep your data secure. You have a right to review, correct or delete your data at any time by emailing contact@vichy.co.uk, and can view Vichy's Privacy Policy by clicking
here
.