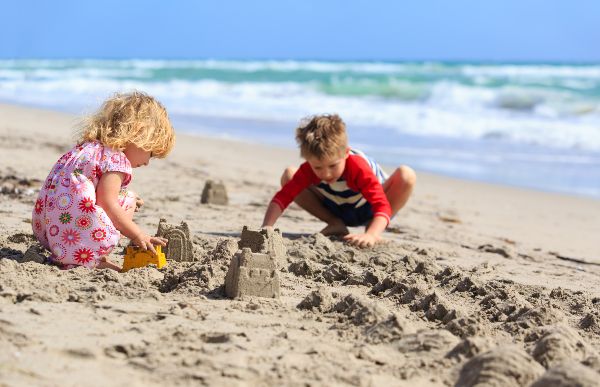 Summer is finally here and the good news is that, even though we might be only at the planning stages of our holidays, we can still give our little ones a taste of fun in the sun.
This weekend is set to be a SCORCHER weather-wise, so we know you'll want to be out-and-about enjoying those blue skies with the family.
If you're still pondering how to keep them occupied, the Happy Pear twins, David and Stephen Flynn and Playstival will host a sandcastle competition on Sandymount Strand this coming Saturday, May 26th at 1PM. Get those shovels and buckets ready!
This is a non-ticketed FREE event so all you need to bring is your buckets and spades, family and friends and show up at Sandymount Strand for an afternoon filled with sun, sea, sand and play!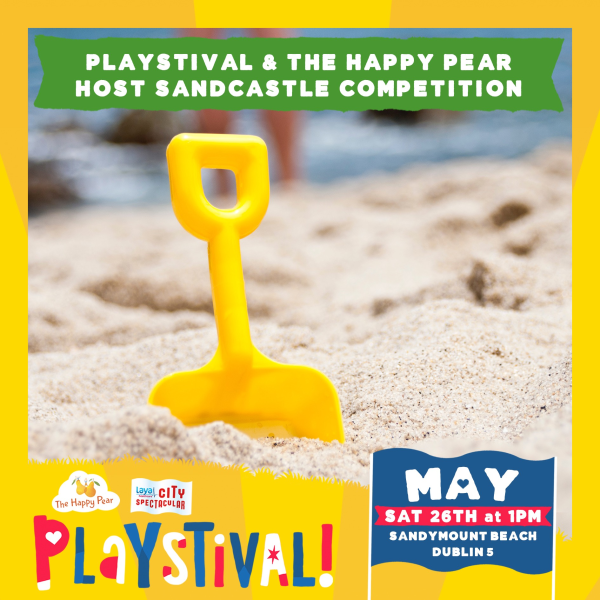 And naturally, there will be a prize for the winner of the most outSANDing sandcastle. They will receive:
1 night family stay at the Fitzpatricks Castle Hotel Killiney

A family pass (x4) to Playsitval with The Happy Pear

King of the 'Sand' Castle Trophy

Happy Pear Goodies, including 1 Happy Heart Course Voucher for June, 1 Happy Pear Tote Bag, A copy of recipes for Happiness, 1 Coffee Cup, 1 Dave's Cocoa Crunch Granola, 1 Steve's Dreamy Granola
This is all being done to celebrate the launch of the new festival 'Playstival with The Happy Pear'. Ahead of their inaugural Playstival this August, The Happy Pear are running a series of free community events to encourage children and families to go back to basics, have fun and make the most of the outdoors.
The Sandcastle Competition is the first of three community events in the Playstival with The Happy Pear event series.
Get your sandcastle supplies together for this coming Saturday - and don't forget the sunglasses and suncream!