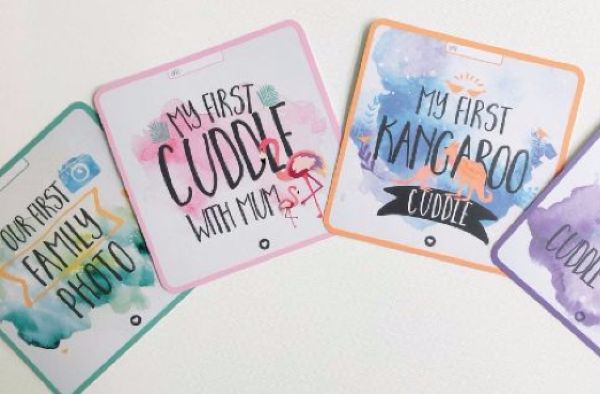 Premature babies go through many little milestones in their short but wonderful life, and while they may sound minor to many, they are hugely important for them and their parents.
Simple things like having a bath and going outside are normal for babies, but for premature babies, these are major milestones.
Kirsty Munroe gave birth to her precious little daughter Poppy at just 33 weeks back in 2012, and found it to be a very scary and unnerving experience.
Kirsty joined forces with her sister, Lizzie Serfas, to create Premmie Milestone Cards – which are a set of beautifully designed cards that capture the key milestones of a premature baby's unique journey.
"Milestone cards didn't really exist when Poppy was born but when Essie came along I was using a set of milestone cards for full term babies. While they were gorgeous, they just weren't hitting the marks of any of the milestones that Essie was going through," Kirsty said to Kidsptot.
Kirsty continued, explaining why her cards are so important: "The cards are really for celebrating prems and getting enjoyment out of it and sharing the experience with family and friends".
The sisters canvassed a number of Facebook communities and parents' groups for feedback and found the support for their wonderful idea overwhelming. And so, their card company was born.
The collection includes 36 cards, marking a number of milestones such as "I'm a NICU graduate", "Today is my actual due date" and "My first kangaroo cuddle".
The pack of cards, which can be purchased online, cost €18, and make the perfect little momento to share with your loved ones.