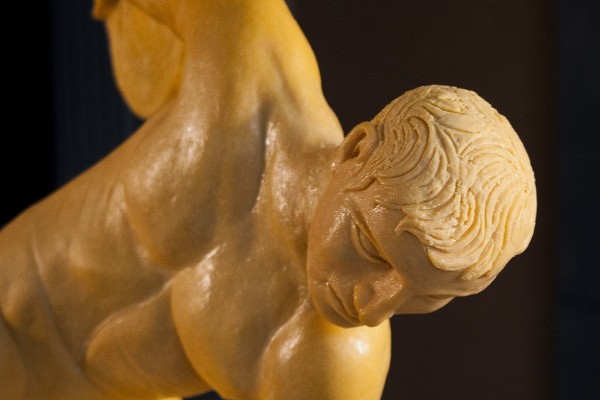 If we had to choose one type of food to live on for the rest of our lives, it's safe to say that cheese would be right up there at the top of that list – despite the calories!
You can imagine our amazement then, when Kilmeaden unveiled a life-size statue made entirely of cheddar cheese this week!
The statue, a replica of the iconic Greek discobolus, was crafted by renowned food artist Prudence Staite. She used a whopping 100 kilos of Kilmeaden Cheddar Cheese to create the incredible masterpiece.
Prudence was inspired by the brand's approach to its product, particularly the craft and dedication put into every block of Kilmeaden Cheese.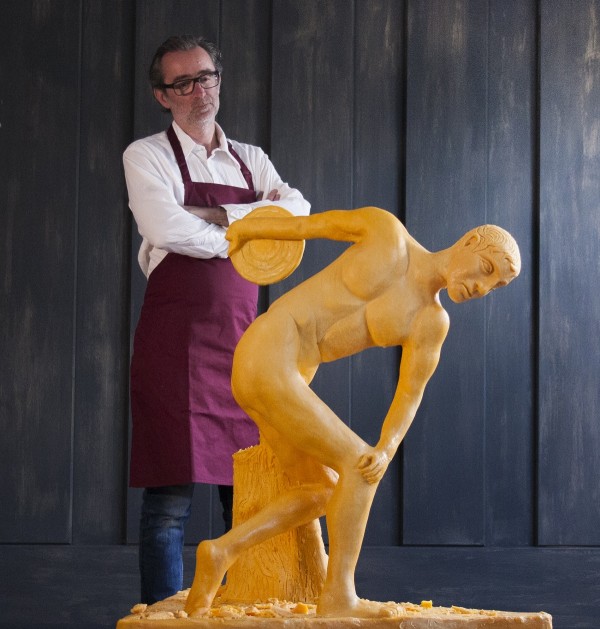 Commenting on her creation, Prudence said: "I was very excited when I was asked by Kilmeaden Cheese to work with them to create a special sculpture.
"The cheese was great to work with. It tasted amazing, too, so it was really hard not to nibble as I worked!"
We don't doubt that for a second!
The statue reveal coincides with the release of some rather interesting statistics from the team at Kilmeaden. With their cheese widely regarded as 'the fillet of cheddar', they decided to investigate what other things are rocking Irish people's worlds.
According to Kilmeaden's survey, Olympic boxer Katie Taylor is the most popular Irish sportsperson, pipping the likes of Conor McGregor and Sonia O'Sullivan to the post.
We have some truly breath-taking tourist spots on our fair isle, so we were intrigued to see which destination proved to be the most popular – and it turned out to be Killarney National Park, in Kerry.
It wasn't hard to guess who took the top spot for favourite Irish TV personality; it was, of course, Gay Byrne – although Miriam O'Callaghan came in a close second!
Do you agree with the selections? Let us know! In the meantime, behold the cheese statue in all its glory!