There is a lovely family friendly Christmas event in Union Mount Merrion this Sunday December 1st. And the best part is that it's completely free!
The event is a turning on of Christmas lights countdown event featuring a children's movie, hot drinks, delicious food and loads of family friendly activity.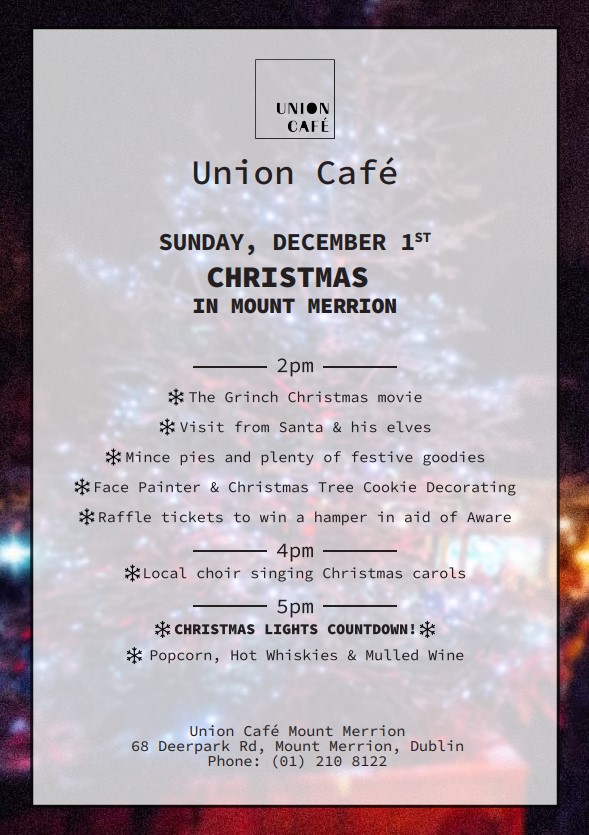 The event kicks off at 2pm with the children's movie, visit from Santa and his elves, hot food, mince pies, sweets and tonnes of festive goodies. There is hot chocolate for the little ones and Roe & Co hot whiskeys and mulled wine for mum and dad. There will be face painters and Christmas tree cookie decorating too.
At 4pm Carol Singing with songs from a local choir. And at 5pm Christmas lights will be turned on with popcorn, hot whiskies and mulled wine.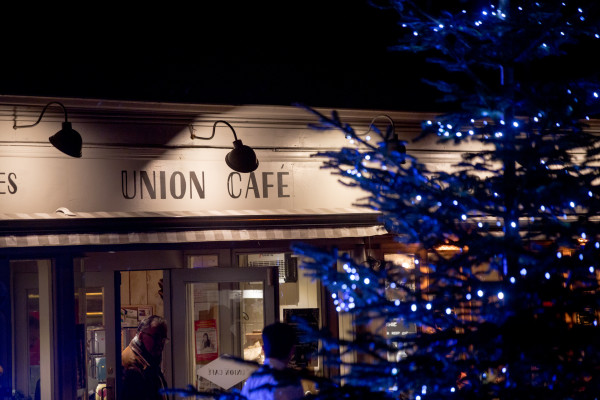 The event wraps up at 8pm but at that stage, you will have a tired but happy group of kids to bring home.