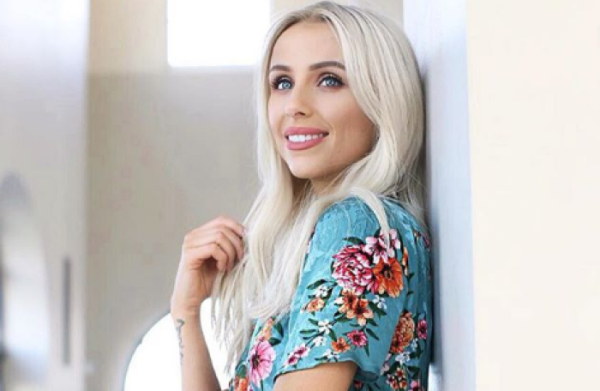 Irish blogger Rosie Connolly has so much to look forward to. Between working, raising her family, she now has something else to juggle; she excitedly revealed that she is expecting her second child. After surprising her followers with the news the is to have a daughter - she has son Harry with her husband Paul - she sat down with MummyPages to talk morning sickness, finding balance when you're a working mum and feeling the pressure.
How are you feeling about your second pregnancy?

We are so excited and so shocked that we are expecting our first daughter. We really felt like it would be a boy so it was the nicest surprise to find out we are expecting a little girl. I am really enjoying this pregnancy now that the morning sickness has eased. I want to try and enjoy every second of it.
Knowing what you do now about pregnancy, will you be doing anything differently in the run-up to baby number two?

I think I am just more relaxed this time around. On my first, I had the constant fear that I wouldn't make a good mum and that I wouldn't be able to handle a new baby but now that I've done it, I know we will be fine and I just want to enjoy every change and challenge that pregnancy throws at you.
"I felt like I had made all the mistakes first time around."
How do you find being a working mum?


I am so blessed and lucky that I get to structure my days work around what works best for my family. I can pick and choose what hours I work and if I am needed for Harry early in the day, then I will just work a bit later into the evening etc. I am very lucky that my husband is self-employed too so he has a very flexible work schedule which is ideal on busy weeks for me. I cherish the fact that I get so much time at home each and every day.
There is a lot of pressure on mums when it comes to either taking time off work with the new baby or criticism if a mum decides to return to work 'sooner,' how do you feel about this?


I definitely feel as a parent, you will always be judged by others about how you manage and what choices you make. I guess you just have to always do what feels right for you and your family. Once family stays as your number one priority at all times, the rest just falls into place as and when it should. Being self-employed, I don't have the opportunity to take six months maternity leave but I love my job and will return to work when the time feels right for me and most importantly for our new arrival. I always say to just trust your gut when it comes to parenting and never mind the opinions of others.


What are you most looking forward to about your new arrival?

I think the moment I have thought about the most is the time when we get to take our little girl home to our house for the first time and I can have my two children under one roof, safe and happy. I can't wait to see Harry with his new little sister and just watch them grow together. I am very close to my sisters so I am excited for him to experience this.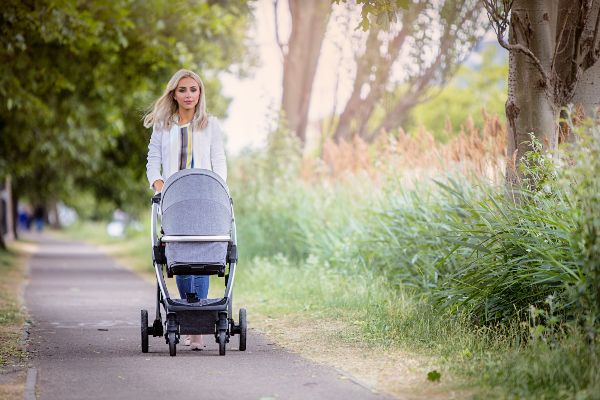 Tell us how your collaboration with Baby Elegance came about?

I was thrilled when Baby Elegance first approached me about working together. I felt like I had made all the mistakes the first time around, and really knew what I needed the most for baby. When I met the team it was clear to see how passionate they are and the fact that it is an Irish family-run business just made me feel so comfortable with them. We just clicked and both wanted to work together on this collaboration in the best way possible. I am thrilled with how it has turned out and can't wait to see our new arrival in her Venti X Rosie… that will be very surreal.

What are your favourite self-care treatments to do during pregnancy?


I have been really kind to myself on this pregnancy and take regular chill time midweek when I can. Even if it's just a 15-minute bubble bath with candles lit. I also began reflexology and started back at my pilates classes which I find very relaxing and therapeutic. I am listening to my body a lot on this pregnancy and when I need to slow down, I do.