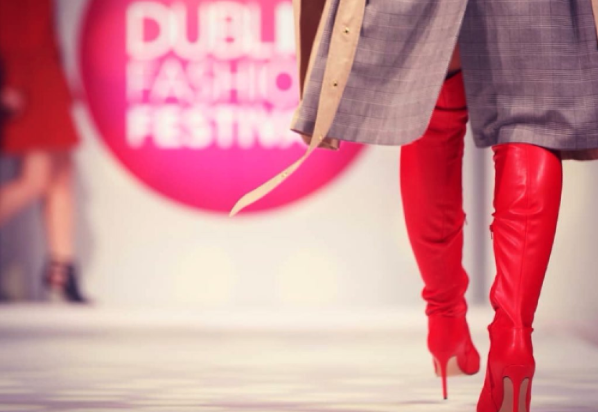 Dublin Town Fashion put on quite a show last night, debuting the hottest autumn looks selling this season.
Sporting striking yellows and reds, models strutted their stuff down the runway wearing gorgeous garments from Pennys, River Island, Vila, and basically every clothing store that resides in Dublin.
The DFF 2018 was amazing! pic.twitter.com/BBChjE6L42

— Shayna Sappington (@ShaynaSappingt1) September 13, 2018
But the star of this year's Dublin Fashion Festival was none other than the talented Michelle McAuley from Edinburgh College of Art.
This was no easy feat for the young fashion star as the competition was tougher than ever. The ten finalists were neck-in-neck when the judges were trying to narrow down a single winner.
Competitors showed off a wide array of unique and fab clothing including:
a futuristic, fierce pull-over by Heather O'Connor, a utility-inspired shift dress by Tara Woulfe and a colourful, washed-out cloak and pant ensemble by Rita Zachary.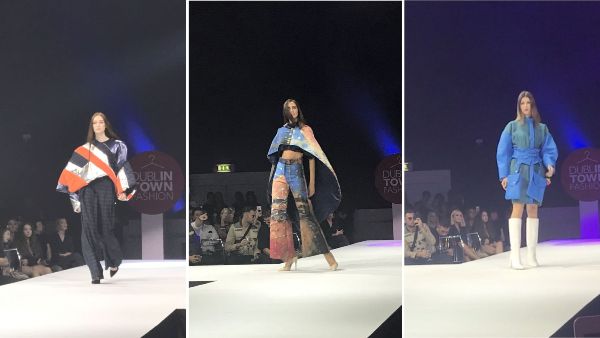 And we loved Olaymi Edun, Daniela Vasilean, and Susan Rogers' long, bold dresses that dominated the stage with their innovative looks.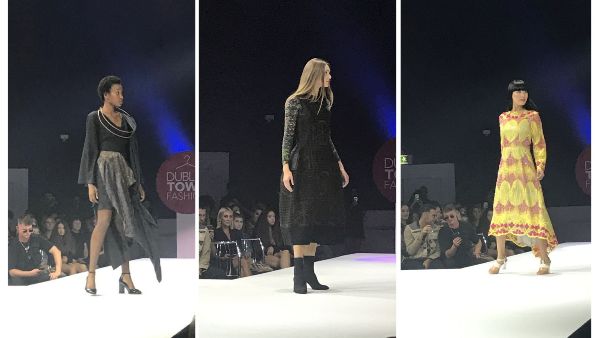 Anna O'Doherty's green and silver layers reminded us of one of our favourite films, The Lizzie McGuire Movie.
This piece from last nights Young Designer of the Year Awards #dublinfashion pic.twitter.com/AbPpCDnBxk

— Sarah Magliocco (@SarahMagliocco) September 13, 2018
Katy McCullagh from Ulster University designed a sleek, red pantsuit with gorgeous sheer sleeves, and Colette Downey stood out as the only competitor to create clothing for a male model. The long-lengthed cloak placed patches of leather on wool, emitting cyber-punk vibes.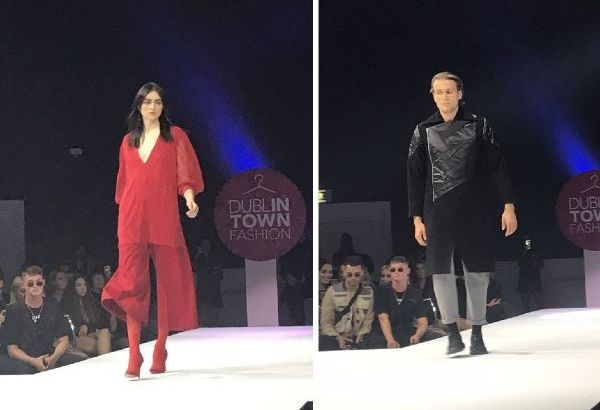 But the judges were ruthless in their decision, choosing Michelle as the Young Designer of the Year 2018.
The young winner's stunning red, knitted dress represented Irish heritage and traditional crafts by combining various different textiles together into one piece.
The dedicated fashion superstar studied basket weaving, cable knitting and linen weaving to create the unique, rouge ribbed dress, according to Evoke.
Congrats to Michelle McAuley on her well-deserved win! pic.twitter.com/8P112s3tSn

— Shayna Sappington (@ShaynaSappingt1) September 13, 2018
Michelle was all smiles when she took the stage with an arm full of flowers and proudly posed with the model wearing her Frankenstein beauty.
Congratulations to the young, innovative designer! We can't wait to see what you create next.