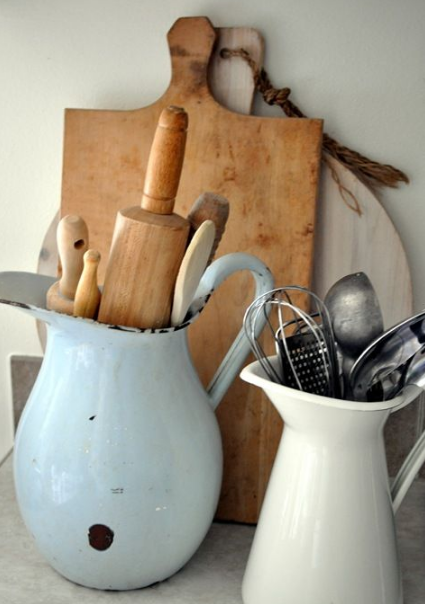 The kitchen is definitely the heart of the home; here you either whip up a cooking storm or enjoy coffee with the girls while you munch on biscuits.
However, no matter what you use it for, there are a few essentials you need to put in there.
Chopping board
You actually need a separate one for cutting meat and vegetables. So make that two chopping boards.
A large saucepan
To whip up tasty one pot recipes or even to boil an egg.
Ladle
Serve soup the easy way - it is also handy for dishing out stews or even porridge.
Whisk
While you can use good old fashioned elbow grease, a whisk will make your job ten times easier.
Grater
This will come in useful for grating cheese over a lasagne.
Can opener
Unfortunately not every tin comes with a special pull opener.
Thermometer
Make sure your meat is cooked to the right temperature with this.
Timer
Make sure you have perfectly boiled eggs every time.
Wooden spoon
Every cook needs their very own wooden spoon for stirring with.
Oven mitt
Save yourself burnt fingers by investing in a cheerful oven mitt.
Apron
Finally, an apron to protect your clothes from any cooking mishaps.
image via Pinterest