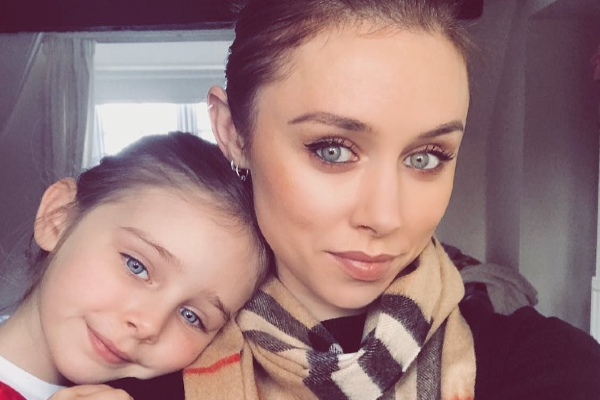 Opening up about mental health issues is never an easy thing to do, so we must applaud Una Healy who has bravely spoken about her battle with postnatal depression.
In an interview with The Mirror, the mum revealed that her family helped her through the dark days, but there was a point where her depression was getting worse.
She admitted that she suffered from postnatal depression shortly after she welcomed her son Tadgh into the world.
"You're in this dense fog. Other people get out of it but I went thicker and thicker into the fog," she shared.
The mum-of-two said her family was a huge help to her during this difficult period, especially husband Ben Foden.
"I got through my postnatal depression – thank God I did. Your family are there to be with you and support you through it all – and Ben was amazing."
The Saturdays singer explained that it can be difficult to explain her troubles because everyone's experience is different, "The depression is something that happens quite slowly. It is hard to describe because every individual is different."
Thankfully, Una is happy and healthy again, "I am in a very good place now, and that is all that matters."
She encouraged people to seek help if they're struggling with postnatal depression and any other mental health disorders.
"If anyone is going through it right now, you are not alone. Speak to someone about it. It's nothing to be ashamed of, it's quite a normal thing actually," Una said.