Tired of struggling to close those button on your little one's babygro? Well, we've got just the thing for you. ZippyBoo is the latest innovative addition to join the much loved BabyBoo range of organic cotton baby and children's clothing.
Free from confusing and time-consuming popper fastenings, the ZippyBoo makes baby dressing and undressing simple. Since parents already have so much to contend with, complicated infant clothing does not need to be one of their daily challenges. And it's not just dads that find button clasps on babygros a struggle, every sleep deprived parent has been frustrated by the button line-up of these all-in-one suits.
Finally, there is a practical, hassle-free solution for every middle of the night nappy change, with the least possible disturbance. The simplicity of the ZippyBoo babygro is important to parents of all ages and stages. Especially when you fast forward 9-months, where dressing your wriggling child could be compared to wrestling an alligator!
The ZippyBoo is set to become a staple clothing choice for parents everywhere. Designed by Irish brand BabyBoo, with mothers Vicki and Michelle at the helm, all of their products are designed with comfort and sustainability at their core.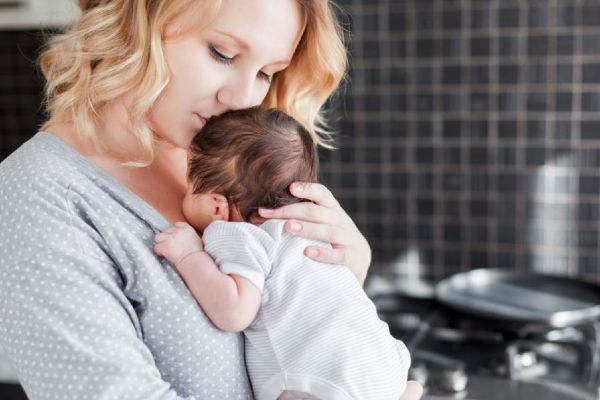 Available in sizes newborn up to 24-months, the ZippyBoo is 100 percent GOTS certified organic cotton making the breathable fabric suitable for daytime or night wear. The innovative two-way zip is nickel free and protected with a cover at the top. All of the dyes and paints used in the cute designs are oeko-tex certified, which means they are super safe for little people.
The ZippyBoo suits up to 12-months of age include clever little fold-over scratch mitts for their little hands, a big bonus for little ones with skin conditions like eczema. Baby's feet will feel super cosy by folding over the feet, or wear it feet out for even more use as baby begins to stretch and grow. The ZippyBoo has got extra room in the body for a more comfortable fit with nappies while also giving baby more room to move about.
The organic cotton ZippyBoo comes in a number of cute unisex and gender specific fabric choices. Sizes range from newborn to 24- months and are priced at €27.50 from www.BabyBoo.ie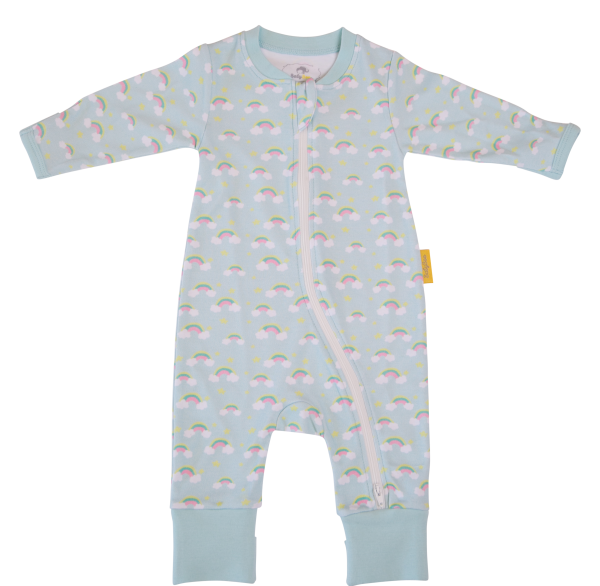 Seven reasons why a zipped babygro is better than poppers:
Night time: Dream feeds can now incorporate a safe nappy change without waking your baby thanks to the ZippyBoo babygro which offers easy access with minimal disruption

Nappy rash: It can be so red and sore for your little one that they won't want you going near their bottom to change their nappy, much less get their clothes back on when you finish reapplying their nappy rash cream. A zipped babygro is perfect for getting them changed and dressed with the least upset.

Wrigglers: Some mums compare changing their baby's nappy to wrestling with an alligator! As your little ones gets older it can be hard to get them to lie still while you undress and redress them. Cue the zipped babygro for fast and efficient changes that don't require more than two hands and the strength of a zookeeper!

Daddy proof: As much as we love Dad to get his hands dirty, it can be painful to see him struggle with those babygro popper fastenings. A zipped babygro will give Dad much greater confidence in his ability, and what's best for Dad is best for baby!

Swimming: After baby's swimming class it can be so hard to get your little one dry and dressed quickly without getting cold. The easiest, most practical clothing to put your baby in after their swim or bath, is a zipped babygro for hassle-free dressing.

Sick: Every baby is going to spit-up a little when they're small, and contract little tummy bugs as they grow older. There's nothing worse than trying to get your baby changed into new dry clothing when they've been sick and they're wet and upset. A zipped babygro can make this process so much easier for both parents and their little one.

Fingers & Thumbs: Our dexterity can be compromised if we have had an accident to our hand or arm, or indeed if you suffer from arthritis or other hand related illnesses. The effort required to negotiate a multitude of popper fastenings can be simply too much for those who are impaired in this way. The simple solution for these carers is to use a zipped babygro when dressing their baby.