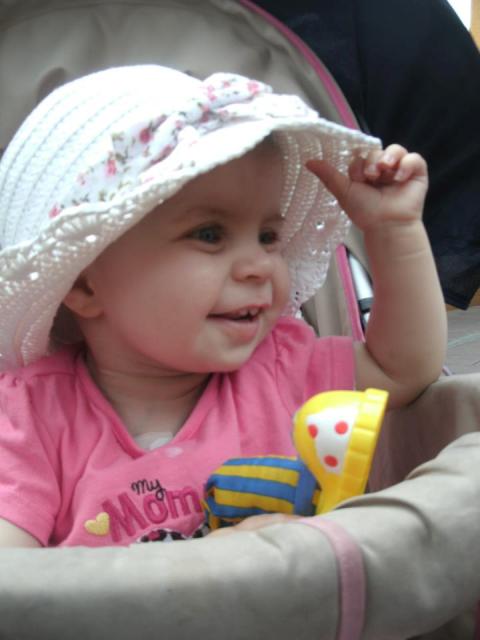 Zumbathon is offering a day of family fun over the August Bank Holiday weekend while raising money for a worthy cause.
Kare4Kasey is a charity which aims to raise money for an adorable little girl, Kasey Kelly, who was diagnosed with a rare malignant brain tumour know as Atypical Teratoid/Rhaboid or ATRT. This type of tumour is very aggressive and extremely rare. Kare4Kasey aims to raise enough money to send Kasey to an ATRT Specialist in Dana-Farber Cancer Institute in Boston, where a neuro expert has agreed to treat Kasey and provide her with the best possible chance of survival.
Zumbathon hopes to raise funds for Kasey, by holding a 3 hour Zumbathon with instructors from all around Dublin. Everyone is invited to take part, whether you are a seasoned Zumba dancer or a beginner. It's €5 to participate and sponsor cards are available by contacting Caroline Anne Corcoran on 086308554 or Avril Moore at 0868876826. While you are taking part in the dancing, there will be lots of activities for the kids to keep them entertained.
The event is taking place at Spin Roller Disco, Long Mile Road, Dublin on Monday August 6th. Doors open at 11am and the Zumbathon will take place from 12pm – 3pm (but you don't have to Zumba for all 3 hours – you can come anytime). For the kids there will be a meet and greet with Reptile Haven, then Murf The Magician Show with Snowy the live rabbit, followed by Go-Karting. There will also be a bouncy castle (compliments of All Dublin Bouncy Castles), an obstacle course, Korky the Clown, Little Laughs Kids Entertainments, face-painting, balloons, cupcakes and a fire brigade!
With all this going on, you are guaranteed your family are going to have a great day out!