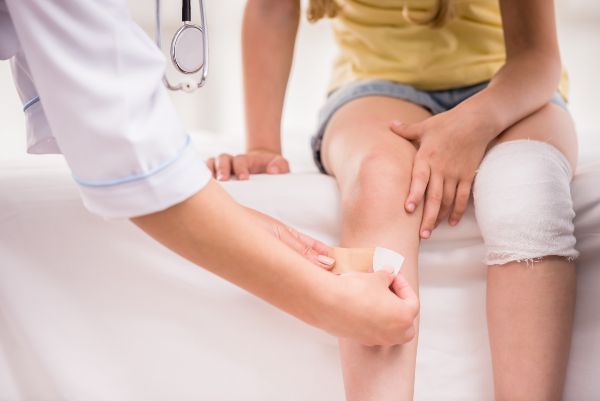 Every child is bound to come home (at least once) covered in a few bumps and bruises. It's normal; it's part and parcel of being a kid and this teaches them to get a knock and get back up again. But, sometimes they might fall or hurt themselves a little too hard - and lots of bandages and extra TLC just won't do it. Yes, often - or quite often! - medical intervention is needed and a trip to your GP is necessary. Below are seven all-too-common injuries they can get that should be seen by a doctor - just in case. So, while there's no cause for panic, don't wait. A healthcare professional, such as those at Affidea's ExpressCare clinics in Tallaght and Cork, can treat all minor injuries and illnesses. And there's no need to hang around as the clinics are walk-ins. Turnaround times are fast and no appointments are necessary.
Minor burns and scalds
No matter how careful we are, minor burns and scalds do occur in kids, and not necessarily just in the kitchen. A minor burn does need medical intervention as it could be a third-degree burn - only a doctor will be able to tell you. These kinds of burns and scalds can put your child at risk of infection and scarring, and should always be checked out, even if you don't think it's much.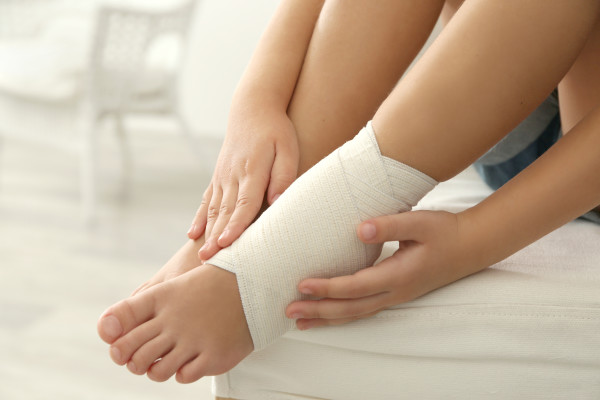 Ankle sprain
Ankle sprains are common in kids, and can occur during sports or just during normal play. A minor sprain can be treated with ice and compression at home, but you should seek medical advice if there is severe swelling or pain, is red and warm to touch or your child cannot walk on it.
Head injury
Bumps to the head can happen at any time: your child could trip and fall, they could walk into a door or they could get hit in the head with a ball. However, it is worth nothing that any form of knock to the head is considered a head injury. A mild injury - when your child has a small bump or bruise but is alert and can communicate - can be treated at home with ice and a close eye. However, if they experience dizziness, concussion, confusion, memory loss or vomiting you need to seek medical attention immediately.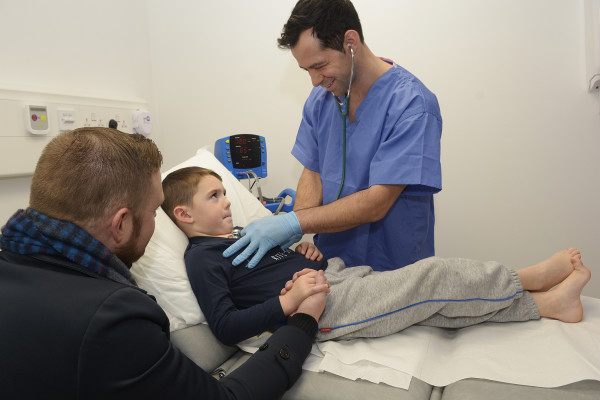 Arm fracture
Fractures can occur after a fall or bang, and can be scary for both the child and the parent. They can be very painful and your child may feel sick or faint after the accident. The arm may look deformed, swollen and/or bruised, be sore to touch or move or have bone poking through. You should always seek medical attention if you suspect a fracture.
Deep cuts
The first thing you should do after your child cuts themselves is to check how deep it is. A minor cut can be treated at home with cool water and a disinfectant. However, you should always get a deep cut checked over if it: is bleeding heavily, has something stuck in it, you can see muscle or fat, was caused by something rusty or very dirty and feels numb.
Strained muscle
While a strained muscle - which usually occurs in the wrist, knee or leg - is not as serious as a fracture or sprain, it can still be incredibly sore. They can happen after a slip or fall, while running, if your child hasn't warmed up properly before sports, or even just playing in the garden. If your child is complaining of pain, the affected muscle and surrounding skin may be sore to the touch. It may also appear bruised and slightly swollen. The pain may come on right away, or several hours after the initial strain, so it's a good idea to keep an eye on it.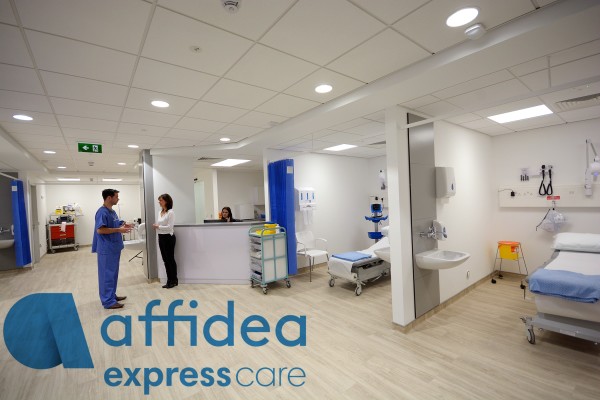 Dislocation
They could dislocate their knee after a slip, or they could dislocate their shoulder. The shoulder is the second most common joint to dislocate — second only to fingers — and unfortunately, it's not an uncommon injury in kids either. A dislocation can occur when the ligaments are torn or stretched, so if they are playing sport or any high energy activity, it's easily done. They will be in some pain but it's important to move the shoulder and arm as little as possible. Instead, try to stabilise the arm in whatever position it's already in. Applying ice to the area may help with pain and reduce the swelling. You should never, however, attempt to pop the shoulder back into place yourself. Get to the hospital, and let the doctor take care of it.