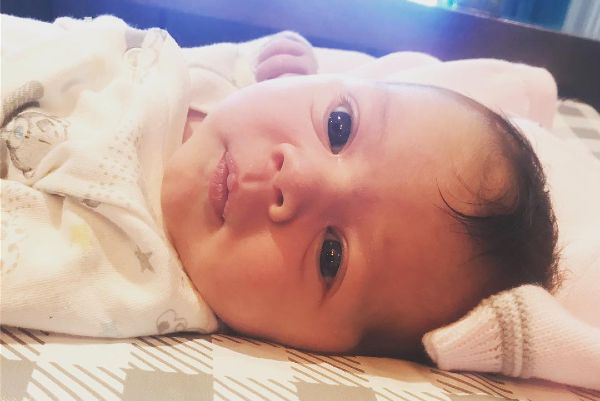 Kathryn Thomas gets very candid on Instagram about the highs and lows of becoming a new mother, and of course the lack of sleep!
Thomas welcomed a beautiful baby girl, Ellie last month.
The presenter had always been very open and honest about the ups and downs pregnancy brings, and that has not changed since the birth of her first child.
Since Ellie's arrival like most new parents, Thomas ponders if she will "ever get a full nights sleep again," and jokes that Ellie, "not so much," as the 5 am snap shows baby Ellie sleeping soundly beside her.
As the post continues, the Operation Transformation presenter explains how proud she is to be a parent and how the time flies.
"The past month has just flown by as all you Mums told me it would. Ellie makes my [heart] burst with happiness every time I look at her little mush."
Thomas also gets very real about the reality of becoming a new parent and how it can be so wonderful but terrifying.
"She constantly amazes me. Becoming a new Mum is pretty overwhelming.
"It's exciting, terrifying, hilarious, daft, empowering, fulfilling and completely magical. And to think that this little human is relying on 2 people who are really just winging it."
As every new parent will know, you are overloaded with information in the first few months on how to be the 'best' parent. The presenter seems to be no different, but she seems to have found the perfect solution.
"With all the conflicting advise on feeding & sleeping routines ( yes, I know she shouldn't be in my bed but she's way too cute to throw her out!). I've figured out all you really need to nail this parenting thing is bundles of love... and lots of nappies"
We couldn't agree more!