Rick Stein's Secret France by Rick Stein (Published by Penguin)
Over fifty years ago Rick Stein first set foot in France. Now, he returns to the food and cooking he loves the most and makes us fall in love with French food all over again. Rick's meandering quest through the byways and back roads of rural France sees him pick up inspiration from Normandy to Provence. With characteristic passion and joie de vivre, Rick serves up incredible recipes: chicken stuffed with mushrooms and Comté, grilled bream with aioli from the Languedoc coast, a duck liver parfait bursting with flavour, and a recipe for the most perfect raspberry tart plus much, much more.
Simple fare, wonderful ingredients, all perfectly assembled; Rick finds the true essence of a food so universally loved, and far easier to recreate than you think.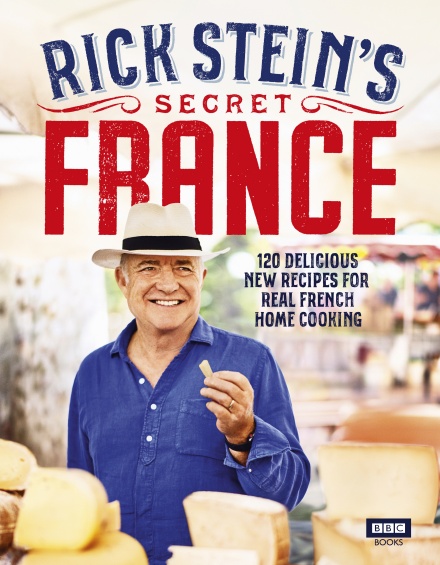 Week Light by Donna Hay (Published by Harper Collins)
Australia's bestselling cookbook author and most trusted home cook, Donna Hay, returns with a beautiful new cookbook that you'll want to use every night of the week. There are endless arguments out there for bringing more vegetables to your table - your own wellbeing, your budget, our environment, the list goes on. Gone are the days where a sad salad or soft steamed carrots were our only options. These recipes use vegetables in a whole new way, adding so much life to your weekly routine. Inside Week Light, you'll find her week in food, in a book - super-quick, family-friendly, fuss-free meals made real. Vegetables are at the forefront of nearly every recipe, with a few meat options thrown in, and there are lots of my all-time classics re-worked to include more goodness.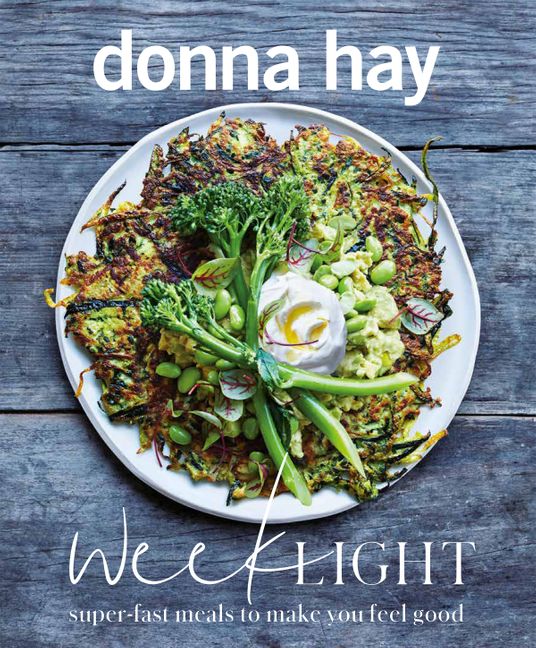 Happy Vegan by Fearne Cotton (Published by Hachette)
With simple recipe hacks and flexible options, delicious classics and fresh ideas, Happy Vegan will inspire you to eat plant-based food full time, part time or any time. It's packed with comforting, easy-to-make dishes that will become your everyday favourites and go-to fridge raiders. Recipes include ideas to start the day right, for lunch on the go, some long and lazy slow cooking, dishy dinners, sharing feasts, party time and irresistible sweetest things. From burgers to brownies, casseroles to cakes, Happy Vegan shows you that vegan food is for everyone… and you won't even notice there's no meat or dairy. Just happy faces.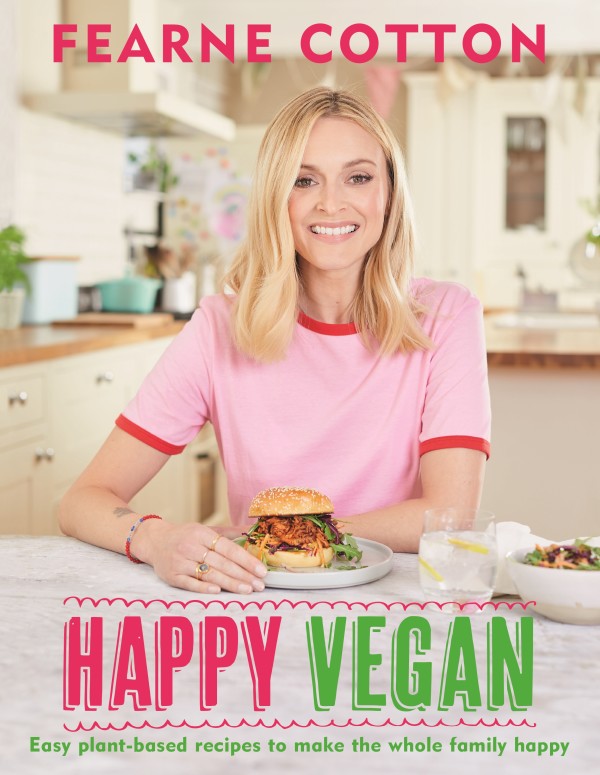 Mary Berry's Quick Cooking by Mary Berry (Published by Penguin)
This stunning cookbook, packed with colourful photography, includes over 120 new recipes, including all the recipes from her new series, plus Mary's trademark no-nonsense tips and techniques for getting ahead in the kitchen so cooking is always stress-free. Looking for a fast, satisfying supper? There's Crumble fish pie, Lamb tagine with preserved lemon or Pan-fried spiced falafels. Something special for Sunday lunch or dinner with friends? Roast Venison fillet and peppercorn sauce, 30-minute Beef ragu or Roast fillet pork with sage and mustard sauce followed by Upside-down rhubarb pudding. With Mary's trusted advice and recipes, discover how easy fantastic fast cooking can be.
Veg by Jamie Oliver (Published by Penguin)
Jamie's brand-new cookbook packed full of over 100 deliciously simple veg recipes from his hit TV show is bound to go down a treat this Christmas. Whether it's embracing a meat-free day or two each week, living a vegetarian lifestyle, or just wanting to try some brilliant new flavour combinations, this book ticks all the boxes. With chapters on Soups & Sarnies, Brunch, Pies Parcels & Bakes, Curries & Stews, Salads, Burgers & Fritters, Pasta, Rice & Noodles, and Traybakes there's something tasty for every occasion. Jamie's recipes will leave you feeling full, satisfied and happy - and not missing meat from your plate.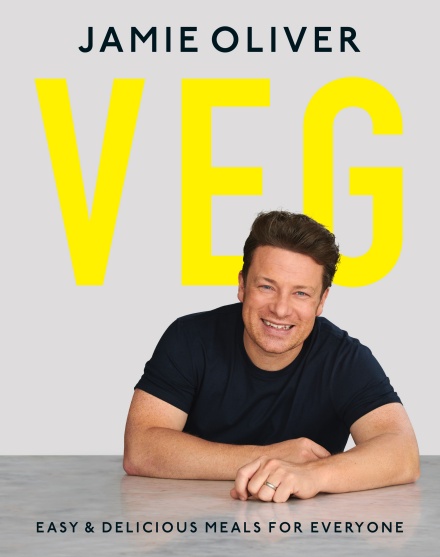 The Official Downton Abbey Cookbook by Annie Gray (Published by Simon & Schuster)
The Official Downton Abbey Cookbook presents over 100 recipes that showcase the cookery and customs of the Crawley household - from upstairs dinner party centrepieces to downstairs puddings and pies - and bring an authentic slice of Downton Abbey to modern kitchens and Downton fans. Whether adapted from original recipes of the period, replicated as seen or alluded to on screen, or typical of the time, all the recipes reflect the influences found on the Downton Abbey tables. Food historian Annie Gray gives a rich and fascinating insight into the background of the dishes that were popular between 1912 and 1926, when Downton Abbey is set —a period of tremendous change and conflict, as well as culinary development. The recipes are grouped by occasion, which include breakfast; luncheons and suppers; afternoon tea and garden parties; picnics, shoots and race meets; festivities; upstairs dinner; downstairs dinner; downstairs supper and tea; and the still room.
Marcus Everyday by Marcus Wareing (Published by Harper Collins)
Marcus Everyday is filled with the delicious, go-to recipes that Michelin-starred chef Marcus Wareing cooks at home. From nourishing family favourites, to mid-week suppers and holiday feasts, these mouth-watering dishes can be enjoyed every day of the week. The 8 chapters also include the resourceful Garden Patch, quick fixes In The Fridge, as well as recipes to rustle up a real treat of a supper when you're Home Alone, cleverly put what's left at the back of your fridge to good use in the Waste Not Want Not chapter, inspirational Home Baking with your children or grandchildren, or catering for the masses in Weekend Dining. Packed with tips, tricks and techniques which will make every dish truly unforgettable, Marcus reveals how to really get the most out of each ingredient, so that anyone can create memorable meals in their own home kitchen.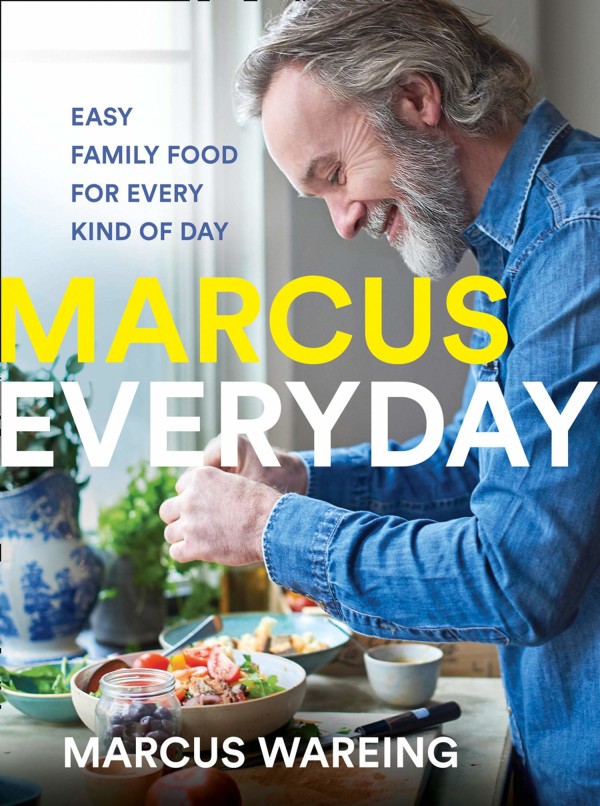 From the Oven to the Table by Diana Henry (Published by Hachette)
Whether you're short of time or just prefer to keep things simple, From the Oven to the Table shows how the oven can do much of the work that goes into making great food. Diana Henry's favourite way to cook is to throw ingredients into a dish or roasting tin, slide them in the oven and let the heat behind that closed door transform them into golden, burnished meals. Most of the easy-going recipes in this wonderfully varied collection are cooked in one dish; some are ideas for simple accompaniments that can be cooked on another shelf at the same time. From quick after-work suppers to feasts for friends, the dishes are vibrant and modern and focus on grains, pulses and vegetables as much as meat and fish. With recipes such as Chicken Thighs with Miso, Sweet Potatoes & Spring Onions, Roast Indian-spiced Vegetables with Lime-Coriander Butter, and Roast Stone Fruit with Almond and Orange Flower Crumbs, Diana shows how the oven is the most useful bit of kit you have in your kitchen.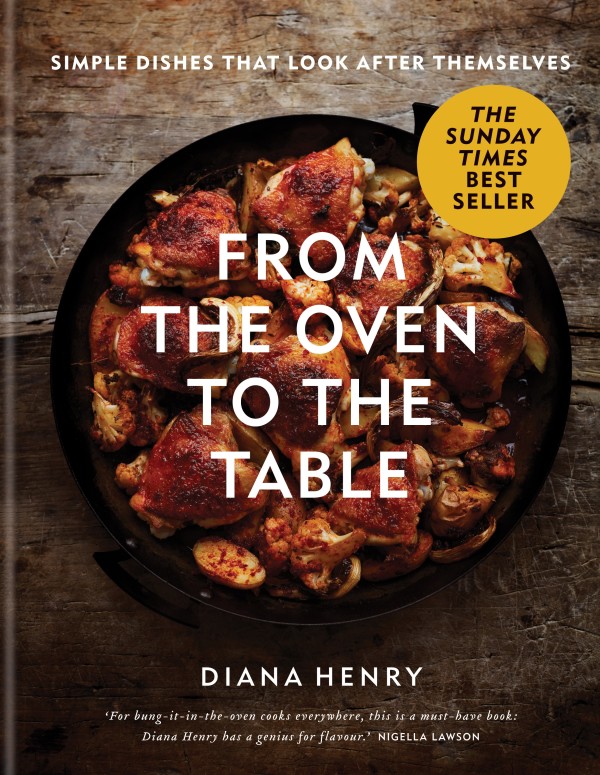 Pinch of Nom Everyday Light: 100 Tasty, Slimming Recipes All Under 400 Calories by Kay Featherstone & Kate Allinson (Published by Pan Macmillan)
So, what does Everyday Light mean? Well, the simple answer is that all the meals in this book come in at under 400 calories. The authors have made sure to use the right ingredients so you're still getting decent portions. All these dishes are either complete meals, or we have suggested an accompaniment that will still bring the dish under 400 calories. As ever, all the recipes have been tried and tested by an army of recipe testers. You can expect to see tasty, hearty, Pinch of Nom style meals like Fish and Chips, Pizza Loaded Fries, Sloppy Dogs and Firecracker Prawns. These are delicious dishes that will keep you full, and that you can eat every day of the week.
Leon: Ingredients and Recipes by Allegra McEvedy (Published by Conran Octopus)
The first Leon restaurant opened its doors in London in July 2004 and this book is a culmination of some of the restaurant favourites. But it's a clever book of two halves. The Ingredients Book arms you with everything you need to know about the basic building blocks of any recipe. The second half is The Recipe Book, where you can put your newly found knowledge of ingredients to great use with over 140 recipes: some are familiar favourites taken from LEON's restaurant menus such as the Original Superfood Salad, Moroccan Meatballs or Magic Mackerel Couscous and, for LEON Lovers everywhere, at last a recipe for the coveted LEON Better Brownie. LEON's food message is a simple and honest one – cook and eat with the best ingredients available and don't forget the naughty bits that are so necessary for a fully-rounded life.