Situated at the tip of Croatia's long coastline, the city of Dubrovnik is a gem along the Adriatic Sea. Known for its dramatic scenery and white marbled buildings and streets, if it feels like stepping into a fantasy novel you wouldn't be far off. The world-famous Game of Thrones series filmed several epic and iconic scenes here and we can see why. All the convenience of a modern city that still feels steeped in history, Dubrovnik had plenty to offer travellers looking to spend a day or two within its historic walls.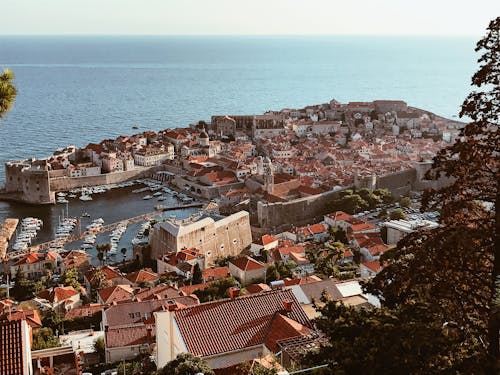 One thing I'd advise tourist to do straight away is to purchase a 'Dubrovnik Card' in the local tourist office just inside the gates beside the main fountain. This card will not only give you a discounted or even free entry to many of the city's main attractions, but it also comes with a helpful little guide pamphlet that will give you the information that the city's signs don't always provide. Set up with this information and info, you have the tools to have an amazing cultural and historical trip around this stunning city.
Stradun
When you first walk in the massive and intimating Pile gates into the city, you'll be deposited right into the heart of the old town. The gorgeous, broad, pedestrianised street stretching ahead of you is lovingly referred to as 'Stradun' by the locals and is a sight in itself. Paved with white marble, the historic esplanade is the main spine of the town that cuts straight through the city to lead you right to the port. A great spot to sit out and watch the world go by – particularly in Luza Square at the end of the street – its dotted with stunning churches, winding side streets and a beautiful bell tower that you must cross under to reach the port. Picturesque and the heart of the city, Stradun will get you where you need to go.
Dubrovnik City Walls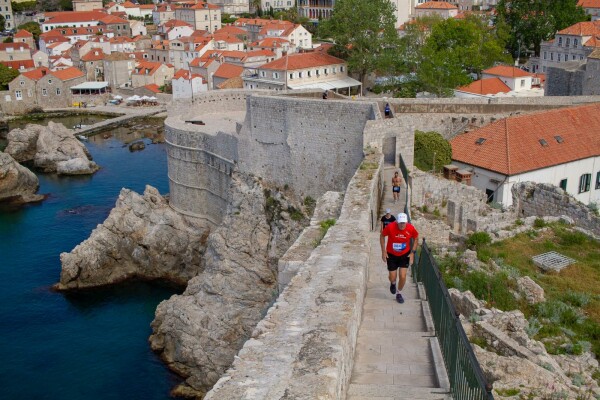 The city walls are what most of us think of when we think of the beautiful old city of Dubrovnik. Standing since well before the twelfth century, they stand tall to this day despite numerous earthquakes and wars rocking the city over the centuries. The best way to see Dubrovnik's iconic red roofs, stunning sea views and winding twisty streets, walking the walls usually takes about 2 to 3 hours if you're going to do the full thing. There are quite a lot of steps and slopes along the way so wear sturdy shoes if you plan to do the full 2km radius. Leave plenty of time for pictures and leave off walking them til you have a clear day for the best visibility and scenery.
Walking Tours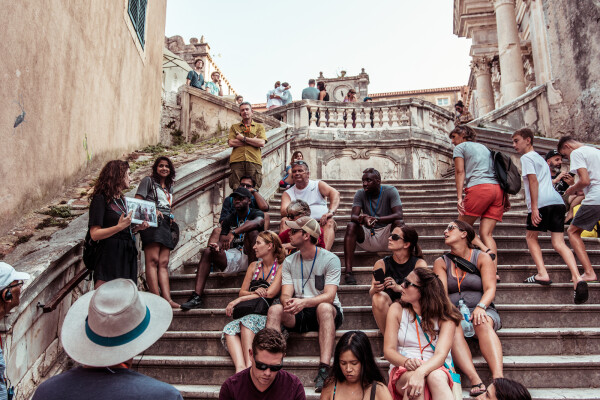 We did this early on and were glad that we did. Having a little history behind what we were seeing as we walked around the city made it all make a lot more sense. We had a wonderful tour guide who kept it very informative but also fun and covered everything from the city's history of invasions to its modern role as a new and exciting filming site for directors. The tour had lot of great tips about local customs and the best places to eat away from the tourist trail too, which is always a nice touch when Old Town districts can sometimes seem like tourist traps.
Rector's Palace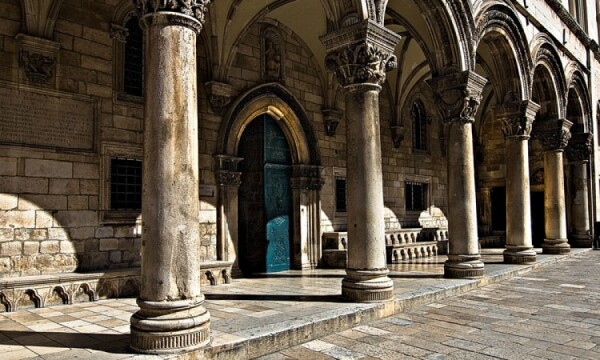 One of the museums well worth visiting for a sense of Dubrovnik's history is the Rector's Palace. An architectural beauty, it was a place of great commercial importance as it housed local government and is the spot where many trade laws and decisions were made. As a bustling port of international significance, Dubrovnik was frequently a target for pirates and brigands throughout the sixteen and seventeenth centuries, and their troubles are well documented along with their governors, prison conditions and the life of Croatia's nobility in the Rector's Palace's exhibitions.
Island Tours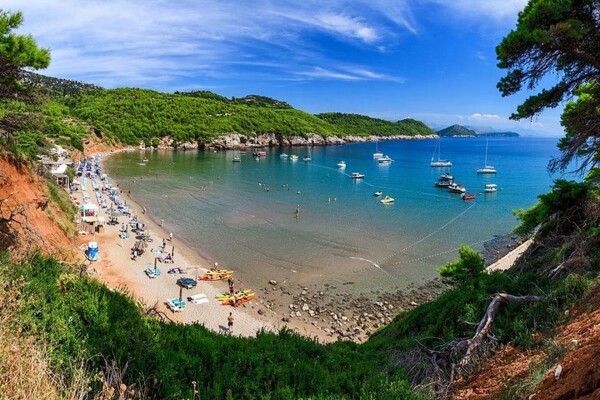 If you have a few days to spend in Dubrovnik, venturing outside the Old Town's city walls is no harm. A boat tour around the islands is a good way to see the surrounding areas and see life beyond the bustling city limits. The boat tours will take you to small fishing villages and beautiful tourist hot spots, all with beauty and island life to discover on them. Stop into the wine shops, hidden beaches and local cafés to relax, soak in the culture and atmosphere and then jet off once again to discover new shores.
Traditional Folk Dancing Performance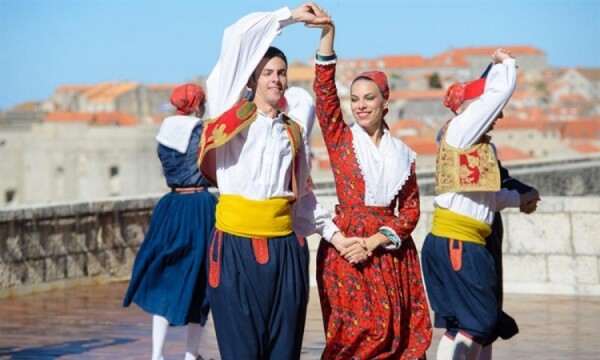 This was a major highlight for us, though it seems to only run in the high season tourist months. We stumbled across signs for a traditional creation folk dance exhibit happening in a local theatre, Lazareti fortress. We went, expecting something casual and local, but we got the most amazing performance from a professional troupe of dancers, Folk Dance Ensemble Linđo, with multiple costume changes, singers and a music band playing local songs and examples of dance form all over Croatia. The bell dance, the bachelor's dance, they were incredible and definitely a must see if you're looking to soak up local culture.