If 2018 is your year for reading more - you have come to the right place.
Check out the books we will be reading over the next few months.
1. Wonder by R. J. Palacio
Auggie wants to be an ordinary ten-year-old. He does ordinary things - eating ice cream, playing on his Xbox. He feels ordinary - inside. But ordinary kids don't make other ordinary kids run away screaming in playgrounds. Ordinary kids aren't stared at wherever they go.


Born with a terrible facial abnormality, Auggie has been home-schooled by his parents his whole life. Now, for the first time, he's being sent to a real school - and he's dreading it. All he wants is to be accepted - but can he convince his new classmates that he's just like them, underneath it all?


Wonder is a funny, frank, astonishingly moving debut to read in one sitting, pass on to others, and remember long after the final page.
2. Milk and Honey by Rupi Kaur
#1 New York Times bestseller Milk and Honey is a collection of poetry and prose about survival. About the experience of violence, abuse, love, loss, and femininity.
The book is divided into four chapters, and each chapter serves a different purpose. Deals with a different pain. Heals a different heartache. Milk and Honey takes readers through a journey of the most bitter moments in life and finds sweetness in them because there is sweetness everywhere if you are just willing to look.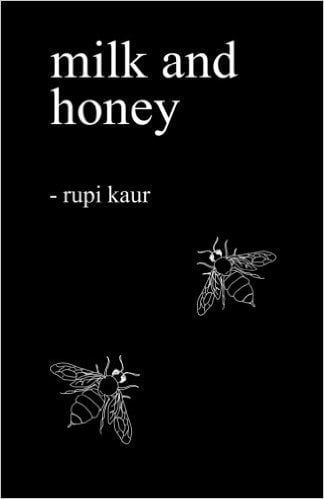 3. Origin by Dan Brown

Robert Langdon, Harvard professor of symbology and religious iconology, arrives at the Guggenheim Museum Bilbao to attend the unveiling of a discovery that "will change the face of science forever".
The evening's host is his friend and former student, Edmond Kirsch, a forty-year-old tech magnate whose dazzling inventions and audacious predictions have made him a controversial figure around the world. This evening is to be no exception: he claims he will reveal an astonishing scientific breakthrough to challenge the fundamentals of human existence.
4. Why We Sleep: The New Science of Sleep and Dreams by Matthew Walker
In this book, the first of its kind written by a scientific expert, Professor Matthew Walker explores twenty years of cutting-edge research to solve the mystery of why sleep matters.
Looking at creatures from across the animal kingdom as well as major human studies, Why We Sleep delves in to everything from what really happens during REM sleep to how caffeine and alcohol affect sleep and why our sleep patterns change across a lifetime, transforming our appreciation of the extraordinary phenomenon that safeguards our existence.
5. Mythos: A Retelling of the Myths of Ancient Greece by Stephen Fry
From the birth of the universe to the creation of humankind, Stephen Fry - who fell in love with these stories as a child - retells these myths for our tragic, comic, fateful age. Witness Athena born from the cracking open of Zeus's great head and follow Persephone down into the dark realm of Hades. Experience the terrible and endless fate of Prometheus after his betrayal of Zeus and shiver as Pandora opens her jar of evil torments.
The Greek gods are the best and worst of us, and in Stephen Fry's hands they tell us who we are. Mythos - smart, funny, and above all great fun - is the retelling we deserve by a man who has been entertaining the nation for over four decades.
6. The Other Side Of The Wall by Andrea Mara
When Sylvia looks out her bedroom window at night and sees a child face down in the pond next door, she races into her neighbour's garden. But the pond is empty, and no-one is answering the door. Wondering if night feeds and sleep deprivation are getting to her, she hurriedly retreats. Besides, the fact that a local child has gone missing must be preying on her mind. Then, a week later, she hears the sound of a man crying through her bedroom wall.


The man living next door, Sam, has recently moved in. His wife and children are away for the summer and he joins them at weekends. Sylvia finds him friendly and helpful, yet she becomes increasingly uneasy about him. Then Sylvia's little daughter wakes one night, screaming that there's a man in her room. This is followed by a series of bizarre disturbances in the house.

Sylvia's husband insists it's all in her mind, but she is certain it's not - there's something very wrong on the other side of the wall.
7. Harry Potter and the Philosopher's Stone by JK Rowling
If you haven't read this ICONIC book - now is the time!
"Turning the envelope over, his hand trembling, Harry saw a purple wax seal bearing a coat of arms; a lion, an eagle, a badger and a snake surrounding a large letter 'H'."

Harry Potter has never even heard of Hogwarts when the letters start dropping on the doormat at number four, Privet Drive. Addressed in green ink on yellowish parchment with a purple seal, they are swiftly confiscated by his grisly aunt and uncle. Then, on Harry's eleventh birthday, a great beetle-eyed giant of a man called Rubeus Hagrid bursts in with some astonishing news: Harry Potter is a wizard, and he has a place at Hogwarts School of Witchcraft and Wizardry. An incredible adventure is about to begin.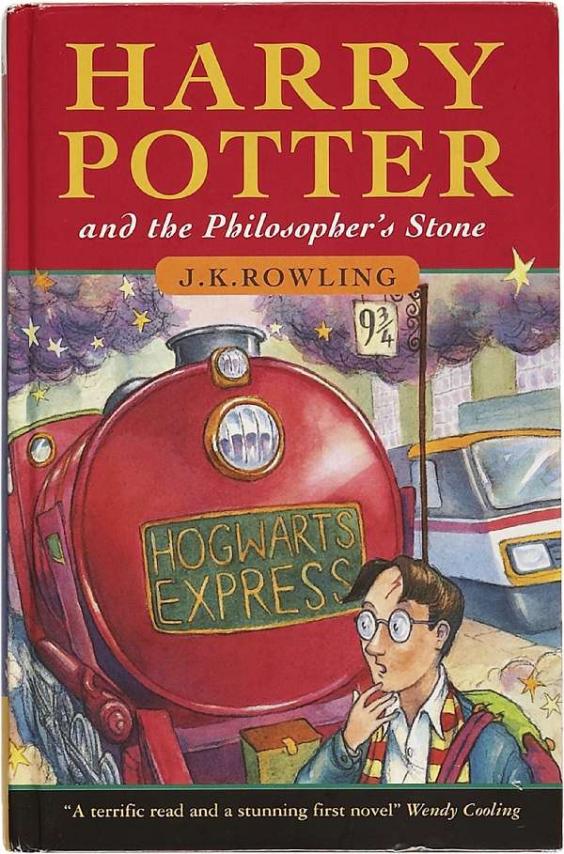 8. What Happened by Hilary Rodham Clinton
For the first time, Hillary Rodham Clinton reveals what she was thinking and feeling during one of the most controversial and unpredictable presidential elections in history.
Now free from the constraints of running, Hillary takes you inside the intense personal experience of becoming the first woman nominated for president by a major party in an election marked by rage, sexism, exhilarating highs and infuriating lows, stranger-than-fiction twists, Russian interference and an opponent who broke all the rules. This is her most personal memoir yet.
9. The Vanity Fair Diaries by Tina Brown
The Vanity Fair Diaries is the story of an Englishwoman barely out of her twenties who arrives in Manhattan on a mission. Summoned from London in hopes that she can save Condé Nast's troubled new flagship Vanity Fair, Tina Brown is immediately plunged into the maelstrom of the competitive New York media world and the backstabbing rivalries at the court of the planet's slickest, most glamour-focused magazine company.
She survives the politics, the intrigue and the attempts to derail her by a simple stratagem: succeeding. In the face of rampant scepticism, she triumphantly reinvents a failing magazine.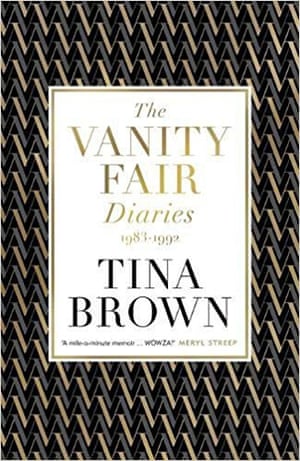 10. The Parrots by Alexandra Shulman
Blessed with status, love, wealth and connections the Tennisons seemed the most enviable of families - until Antonella and Matteo Fullardi, dangerously attractive Italian siblings and offspring of an Italian fashion dynasty, enter their well-managed lives.
Calligrapher Katherine, gallery owner Rick and their student son Josh discover that the Fullardis are just as unsettling and alluring as the exotic parrots that now inhabit their tranquil London garden.
But this damaged pair are the catalyst that propel the Tennisons into a spiral of chaos, calling into question their place in a changing world of new money, new morality and new menace.