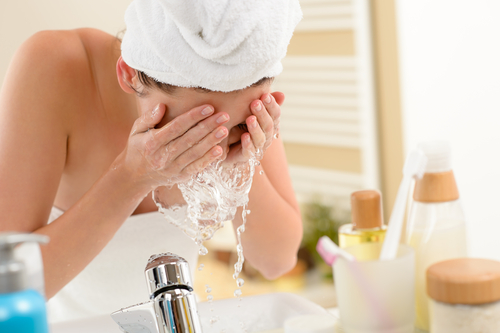 When it comes to washing our face before we go to bed, many of us are guilty of rubbing the first product that catches our eye and rinsing it off with a little water. But it is so important, in order to maintain a clear complexion, that we do it properly.
1. Using face wipes
Great for festivals or when travelling, but using them too often can dry your skin out.
2. Only washing once a day
You need to wash your face twice a day to remove make-up, dirt and grime build up. Once at night to take off your foundation and then again in the morning to remove sweat build up .
3. Using hot and cold water to open and close pores
Using a mix of hot and cold water can actually be damaging to your skin, and contrary to popular belief it doesn't open or close your pores. Stick with lukewarm water instead.
4. Exfoliating too much
It is tempting to exfoliate too often when you have oily skin, but it can actually strip your face of its natural oils and cause it to create more.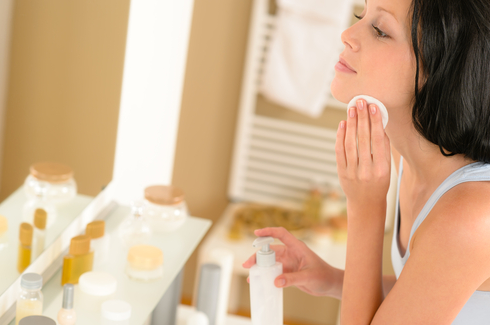 5. Using products that dry out oily skin
If you are prone to breakouts, it can be hard to walk past products that dry your skin out - but keep on walking. Just like over-exfoliating, if you use drying products you are simply going to end up with dry, tight, blemished skin.
6. Skipping the moisturising step
This is one of the most important steps to keep your skin soft and supple.
7. Using the wrong products
If you have oily skin, make sure you use products suitable for your skin type, and the same goes if you are prone to dry spots.
8. Not rinsing properly
If you're going to go to the effort of cleaning your face make sure you rinse it off properly.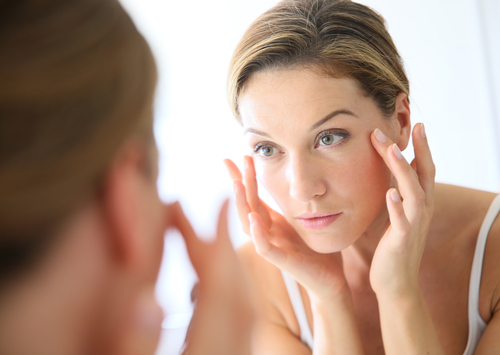 9. Rubbing with a towel
Rubbing is too harsh on your skin as it pulls and tugs at it. Instead, you should a clean, soft facecloth and pat your skin dry.
10. Not knowing what you are putting on your skin
It is easy to go into the shop and pick up the first thing you see, but not checking the back can mean you are putting ingredients on your skin that you might be allergic to.