This summer, we want to be ready to go at a moments' notice. The last year has taught us to appreciate smaller things, like road trips, a day's adventuring and even something as simple as going to a friend's patio for lunch. So when we get these invites and opportunities to go somewhere, we want to be prepared.
There's nothing worse than trying to get out the door with the kids in tow and one isn't wearing any shoes, the other can't find their favourite jacket and you can't remember where the keys are for the life of you.
Make things a little easier for yourself this summer and get out the door faster by having a 'go' bag – the essentials you need for almost every excursion with kids that is always ready to go in the boot of your car – meaning you have one less thing to organise. Here are 10 essentials that every go bag needs for the summer months:
Car bin
Ice cream wrappers, fruit cores, dirty tissues – our kids are a messy bunch. And if these things don't have somewhere to be binned, they'll end up half-melted into the seats of the car, not to be found until a week later when an inexplicable smell has started coming from the back seats.
Car organiser
You're looking for your charger, your wallet, the bag of change for the tolls – don't go rooting around the glove compartment, your handbag and down the side of the seat – have it ready to go in the organiser! Less mess and less stress.
Wipes
Sticky fingers, a spilled drink, a face covered in picnic sandwich jam – it's the kind of thing you don't realise you need until it isn't there. And it's not just for kids! That coffee stain on your top or your dashboard could always do with a wipe before the heat dries it in.
Travel changing mat
For the younger ones, a travel changing mat is a great investment. There aren't always going to be changing stations wherever you go and sometimes all they need is a quick wipe and change. The travel mats roll up neatly, have everything you need and make it a more comfortable experience for everyone.
Sunscreen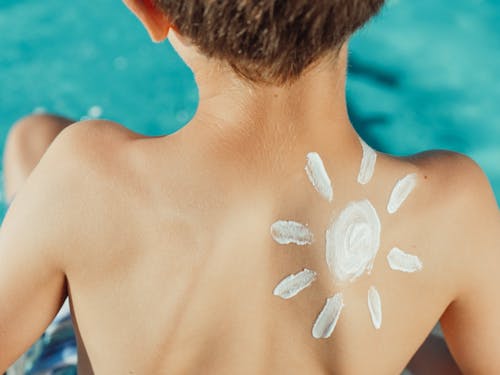 Beyond essential, there for should be a kids factor 50 in every car, as well as sunscreen for yourself. The weather changes constantly here, so what may start out as a cloudy day may not stay that way. It's always better to be prepared and it's a whole lot easier to put sunscreen on them than to soothe them when they're dealing the aftermath of sunburn for 2 or 3 days afterwards.
Bug deterrent/bite cream
Another one you don't think you'll need until you need it. Wasps, bees, horseflies – they're out in force in the summer months, especially around kids who are sticky with ice cream and play out on the grass. Having the cream there as part of your arsenal can de-escalate a crying child situation and help with some of the pain. Same thing goes for bandages and all your first aid basics.
Antibacterial cream
Another first aid lifesaver, these always sting a little at first, but it puts both your minds at ease. A quick and easy fix, it's a handy one for cut knees and scraped elbows – the hallmark of any active kid.
Bottle of water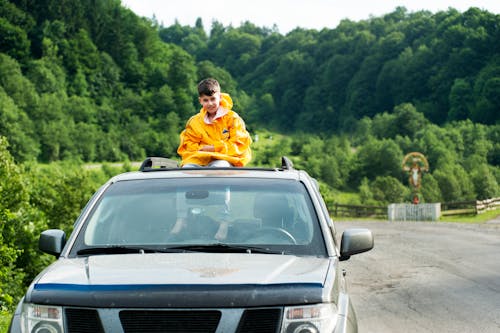 Having even an empty thermos flask means that you can fill up and keep cool wherever you are. We often don't hydrate enough in the summer when we're out and about a lot, but that's when we need it most. Kids especially might not realise in the midst of all the play and beach days that they're overheating and may need some water, so it's a great one to have on hand.
Hand sanitiser
If ever there was a year to cart this around with you, it's this year. Car doors, shared sandcastle buckets, change for drinks and a snack – we've all realised how much we touch around us these days and how many potential bugs we have on our hands. Incorporating this new habit into our daily lives will save us plenty of hassle and give us a little peace of mind.
Picnic blanket
Whether the cliff walk is unexpectedly cold, the ground is wet or the beach was a nicer spot than you'd anticipated, it's always good to be prepared for any possibility – and a picnic blanket is the perfect versatile all rounder to have with you for every situation. Settle in for some food or wrap up well against the cold – the picnic blanket has you covered.