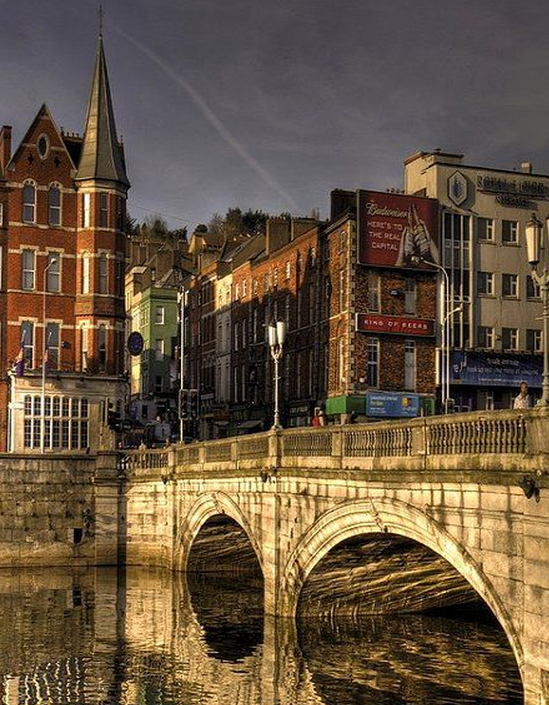 Located just a two hour drive from Dublin, Cork is a hive of must-see attractions and things to do. Ireland's second largest city is an ideal location to spend time together as a family for a week or two, or even for a romantic getaway.
If you are planning on visiting, here are ten things you definitely need to do:
1. Put on your hiking boots and take in the sights of the Ballycotton Cliff Walk.
2. Animal-lovers will absolutely adore Fota Wildlife Park where the animals roam free, sort of.
3. If you can, do try to catch a performance at the Cork Opera House – perfect if you are on a romantic weekend break.
4. The butter museum is also a good tourist spot to while away a cold, wet afternoon.
5. About 40 minutes outside the city is Kinsale so head here and soak in the colourful houses that dot this dainty harbour town.
6. Wander down Hugenot Quarter and have a look in the fancy bookshops before enjoying a coffee at the many cafés that line the streets.
7. For those with a head for heights, a trip to the top of the Bells of Shandon is a must-do.
8. Enjoy a relaxing picnic and let the kids have fun in the playground at Fitzgerald's Park.
9. For a true historical experience, spend the day exploring Spike Island and you can even get a kid-friendly tour of the gaol.
10. Don't leave the city without first having kissed the Blarney Stone – not an easy feat, but it will give you luck.
image via Pinterest