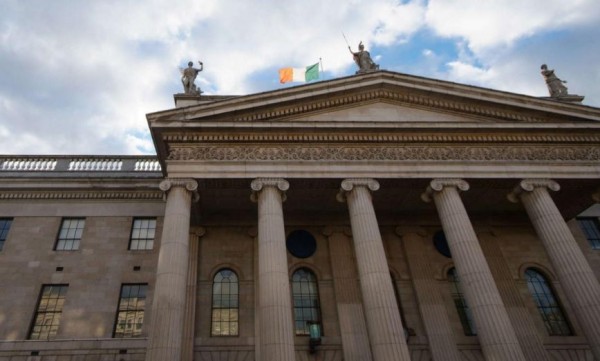 The Easter Sunday Commemoration Ceremony and Parade is the principal celebration to mark the centenary of the 1916 Rising.
The ceremony will begin with the reading of the 1916 proclamation, under the GPO Portico, by a Defence Forces officer. The President will lay a wreath on behalf of the people of Ireland, followed by a minute's silence for all those who died.
The National Flag on top of the GPO will then be raised to full mast and the ceremony will conclude with the playing of the National Anthem.
The parade which will be led by the Defence Forces will follow the ceremony and commence at St. Stephen's Green.
This event is open to the public who will be able to view the parade all along the parade route. Large screens will also be available to assist viewing.
Dates and times:
The parade begins at St. Stephen's Green at 10am on Easter Sunday.
It will pausing for the wreath-laying ceremony at the GPO at noon, and concluding at Bolton Street at approximately 3pm.
For more information or to follow the route, click here.
SHARE if you'll be taking part in the Centenary celebrations.