Looking for a fun, culture-packed destination the kids will love?
Well have you considered the UK? Just a mere hop, skip and a jump over the Irish Sea, the island is jammers with fantastic cities, beach resorts, experience centres and historic sites.
And to get you inspired here are twenty of our fave things to do with the kids:
1. Swim in Devon's beautiful beaches
Devon is home to one of the most beautiful stretches of coastline in Europe. Why not pile into the car and beach hop?
2. Get active in Snowdonia National Park
Get on the hiking shoes and explore the stunning Welsh park's mountains, lakes and glaciers – and if you're feeling a little homesick the historic Snowdon Mountain Railway climbs to the summit of Mount Snowdon, where you can glimpse Ireland across the sea!
3. Visit Anglesey Sea Zoo in Wales
The totally fascinating Sea Zoo is the largest aquarium in Wales and displays over 150 native species.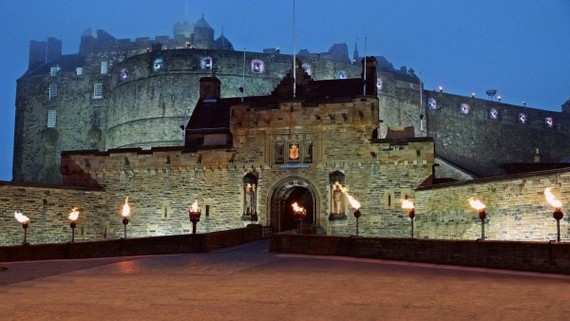 4. Explore Edinburgh Castle
Amazing to visit at any time of the year, the castle is just as awe-inspiring as the view of Edinburgh you can take in from its batteries. Explore the Stone of Destiny, gasp at the Crown Jewels and be wowed by the Great Hall.
5. Take a trip on the world's oldest railway
How cool is this? The Ffestiniog Railway in Wales is the world's oldest narrow gauge railway and you and the family can take a special 13½-mile journey through mountains, rivers and castles in a historic steam engine that's over 150 years old.
It's Thomas the Tank Engine brought to life!
6. Feed ponies in Exmouth
The World of Country Life petting farm is heaven for animal lovers. The kids can feed the ponies, pet the lambs and rabbits and even take a goat for a walk!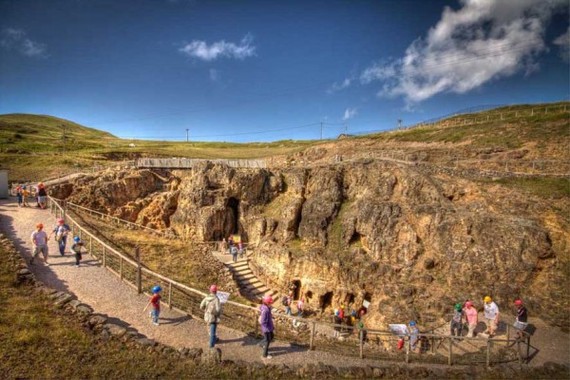 7. Visit 4,000 year old secret mines
The Great Orme Copper Mine is pretty incredible – and a must see for curious kids. Although only discovered in 1987 it's the largest prehistoric mine so far discovered in the world.
9. Ride horses through beaches and countryside
Nolton Stables in Pembrokeshire, Wales takes families (kids from ages 4+) out on ponies and horses on rambles through beautiful beaches, or their 35-acre private valley home to various trails and wildlife.
8. Make friends with seals
Who doesn't love seals? SeaQuarium Rhyl in North Wales features an amazing Seal Lion Cove where you can enjoy an underwater view of adorable harbour seals in a state-of the art 33,000 gallon pool.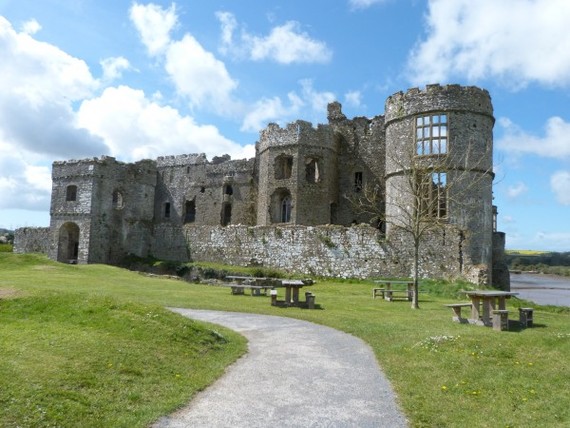 10. Play kings and queens in Carew Castle
The amazing 11th century Carew Castle in Pembrokeshire looks like it was whipped off a film set (Robin Hood Prince of Thieves anyone?) There are free guided tours of the castle daily so you and the kids can learn all about its fascinating 2,000 year history.
11. Get lost in a giant maze
Ever wanted to experience a proper maze? Yes, us too! Singleton Maize Maze just 20-minutes' drive from Blackpool is a brilliant family day out. Each year the maze has a different theme and the designers ensure there are heaps of fun challenges for families along the way.
12. Explore Scottish castles
Scotland is home to heaps of majestic castles surrounded by lush forests, secret gardens and wild seas. Like Culzean Castle in Ayrshire, set on a dramatic clifftop overlooking the Firth of Clyde. Explore the castle, tramp through the estate's 600 acres of countryside or stroll on the beaches.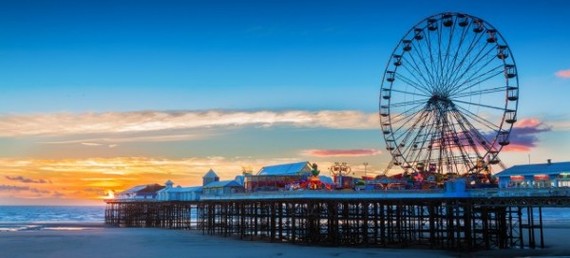 13. Get excited at Blackpool Pleasure Beach
The iconic theme park resides in one of the UK's most popular beach resorts. It's a melting pot of pure excitement and fun – loads of great rides, numerous places to eat and drink, stage shows, arcades, ice-skating, bowling and shopping. You'll never want to leave!
14. Look amongst the stars
The Scottish Dark Sky Observatory in Ayrshire, Scotland is a must-visit for those stargazers fascinated by astronomy. Visitors of all ages can view the universe in the hilltop observatory through two huge telescopes. The truth, as they say, is out there…
15. Brave the Edinburgh Dungeons
Older kids will get a thrill journeying through the once-used dungeons underneath Edinburgh city. Tour companies put on fun and educational shows to tell the blood-curdling history of the dungeons – trust us, this isn't the stuff they'll find in their history textbooks!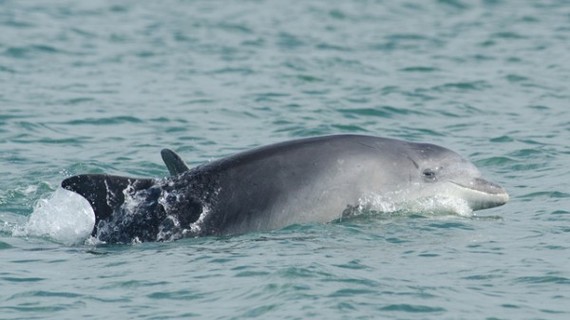 16. Dolphin watch in New Quay
Take a boat trip into waters nominated in Europe for "Special Conservation Status" to view dolphins, porpoise, Atlantic Grey seals and bird colonies including Razorbills and Guillemots.
17. Experience life during WW2
History buffs (and kids doing their exams!) will be fascinated by the World War II Homefront Experience in Llandudno, Wales. With its artefacts, displays and a tour, you can take a trip down memory lane to experience what everyday life was like for Britons during the war.
18. Walk on the sky
The iconic Blackpool Tower offers incredible views across the North West of England and the Irish Sea. Travel the 380ft into the sky and if you're brave enough, step across the SkyWalk platform, a floor made solely of five centimetre thick glass!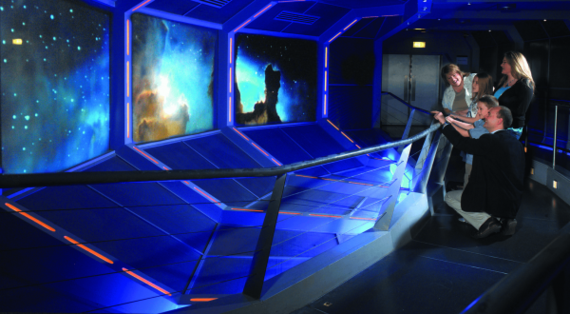 19. Feel the heat from a bubbling volcano
Make the kids geography lessons come to life with Edinburgh's world-famous Dynamic Earth experience. Through interactive exhibits, state-of-the-art technology, a 4D bubbling volcano and even freezing cold polar ice, the family can journey through time to witness how our planet came about – and how to protect it in the future.
20. Search for dinosaurs on the Jurassic Coast
The Jurassic Coast stretches 95 miles across Devon and tells the fascinating story of 185 million years of our planet's history. The beaches in the region contain many fossils from our ancient Jurassic past including the fossilised remains of giant ichthyosaur, plesiosaur, belemnites and ammonites.
And the UK is super handy to get to too! Stena Line has a range of great value ferry and accommodation holiday packages with family-travel experts Haven to make exploring these fantastic places in Great Britain easy peasy.
Summer early booking deals end on the 29th February so get booking quick so you don't miss out!