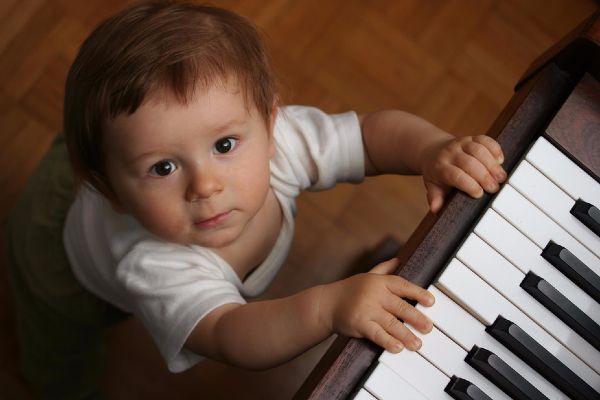 Nothing brings back happy memories quite like the sound of a famous song.
Maybe you associate a song with a loved one, or a happy time in your life, or EVEN with the conception of your future baby.
If you have a special song in your heart, why not name your baby with it in mind?
Check out these gorgeous names inspired by wonderful songs.
Girls
1. Georgia - "Georgia Lee" by Tom Waits.
2. Eleanor - "Eleanor Rigby" by The Beatles.
3. Angeline - "Farewell Angeline" by Bob Dylan.
4. Iris - "Iris" by The GooGoo Dolls.
5. Valerie - "Valerie" by Amy Winehouse.
6. Cecilia - "Cecilia" by Simon and Garfunkel.
7. Delilah - "Hey there Delilah" by the Plain White Tees.
8. Caroline - "Sweet Caroline" by Neil Diamond.
9. Jolene- "Jolene" by Dolly Parton.
10. Layla - "Layla" by Eric Clapton.
Boys
1. Jude - "Hey Jude" by The Beatles.
2. Ben - "Ben" by Michael Jackson.
3. Quinn - "Quinn the Eskimo" by Bob Dylan.
4. Oliver - "Oliver's Army" by Elvis Costello.
5. Kevin - "Cousin Kevin" by The Who.
6. Jessie - "Jessie's Girl" by Rick Springfield.
7. Fernando - "Fernando" by ABBA.
8. Stevie - "Stevie Ray Blues" by Stevie Wonder.
9. Floyd - "Floyd the Barber" by Nirvana.
10. Lenny - "Lenny" by John Mayer.