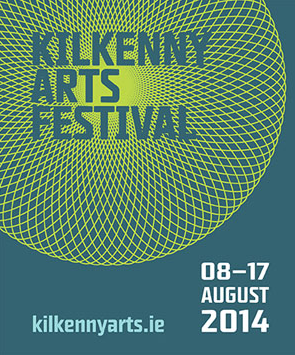 Running over ten days from Friday, 8
th
– Sunday, 17
th
August, the 41st Kilkenny Arts Festival 2014 programme builds on forty years of extraordinary creative moments.
This Festival is all about artistic residencies, in-depth collaborations and surprise guests in a programme that moves beyond conventional artform boundaries.
The Festival is delighted to present the Irish debuts of a spectrum of international artists. One of the leading Baroque conductors in Europe, Christian Curnyn brings his Early Opera Company (UK) to Ireland for the first time with a concert performance of Handel's most enduringly popular opera, Acis and Galatea, with a top-flight international cast.
Other Irish firsts include the ancient polyphonic choral singing of the Basiani Ensemble (Georgia), and explosive performance poet Kate Tempest (UK) for the Irish premiere of her new album Everybody Down
The programme leads with two highly ambitious special projects in contrasting musical fields, Beethoven Quest and The Marble City Sessions. Shakespeare is also at the centre of this year's major Festival commission, the world premiere of Lear Project, a reimagining of Shakepeare's King Lear by Irish Modern Dance Theatre.
Over the duration of the Festival, visitors will have a unique opportunity to view the interior of St Mary's Church, one of the most important medieval buildings in Kilkenny, stripped back to reveal its original volume before the next phase of architectural development begins.
There will also be a wide range of family workshops, performances and events by creative leaders including Cartoon Saloon, the National Craft Gallery and Butler Gallery.
The Ark and Improvised Music Company will also present the premiere of a new interactive performance and visual adventure with guitarist and technology whizz Shane Latimer, acclaimed vocalist and improviser Lauren Kinsella and cartoonist Patrick Sanders.
The musicians will create funky jazzy melodies on the spot, while Patrick draws cool cartoons of the music and projects them live.
For the entire lineup and to book tickets, click
here
.