In a move straight out of a cinematic love story, one couple from the United States recently returned to Ireland in order to retrieve a pendant they buried in Co Cork almost 30 years ago.

Bill and Laurie McGrath were in the first flush of their relationship back in 1990 when they decided to mark it by burying one half of a pendant alongside a love letter during a visit Laurie made to Co Cork.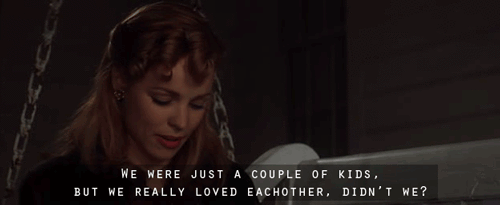 Laurie, who was spending two months travelling around Europe with her friends, decided to bury her 'Best Friend' pendant in a cemetery in Castletownroche in the hopes that one day she and Bill would return to Ireland together to find it.

Bill recalls the moment which led to the decision, saying: "Let me give her something we could still look forward to when we go back."

"You break it in half,' I said. 'You wear one half and bury the other half in Ireland and we'll go dig it up someday," he remembered.

And after 25 years of marriage, the couple, who are now grandparents and live in Conneticut, made the journey back to Ireland, and found the piece of jewellery Laurie buried a quarter of a century before.

According to The Mirror, the couple were overjoyed to find it, with Bill saying: ""Here it is. Twenty-six years. That's true love."
"There it was as shiny as could be. We just cried and said," Laurie admitted. "I can't believe this. This is amazing.'"

And if anyone need us, we'll be weeping in a corner.