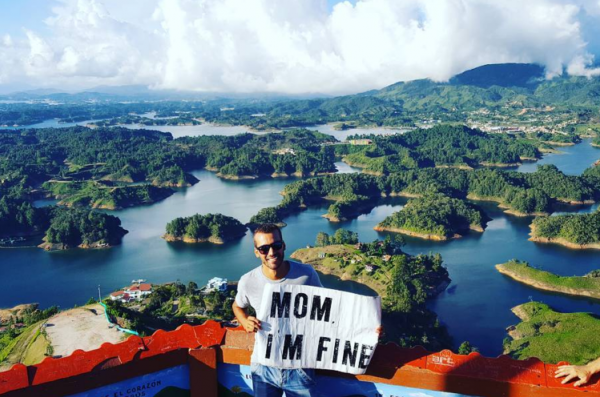 As parents, it's impossible not to worry.
We all remember our first holiday without our parents and the persistent questioning and warnings we received in the moments leading up to our departure.
"Are you sure you haven't forgotten anything?"
"Don't be talking to any strangers when you're out there!"
"Let us know you've arrived safely, won't you?"
These are all things you might have heard as you prepared to set off on your first solo adventure.
Well, no doubt if you're Jonathan Kubben Quiñonez' mother, you had nothing to worry about.
The 27-year-old left his home in Brussels and set off on the adventure of a lifetime around the world.
However, we don't think his mum has too much to worry about as everywhere Jonathan goes he takes a picture to send home to her.
They say a picture paints a thousand words, well Jonathan added three more just to be safe.
"Mom, I'm fine".
Check out some of his amazing Instagram pictures below.
SHARE this if it made you smile.