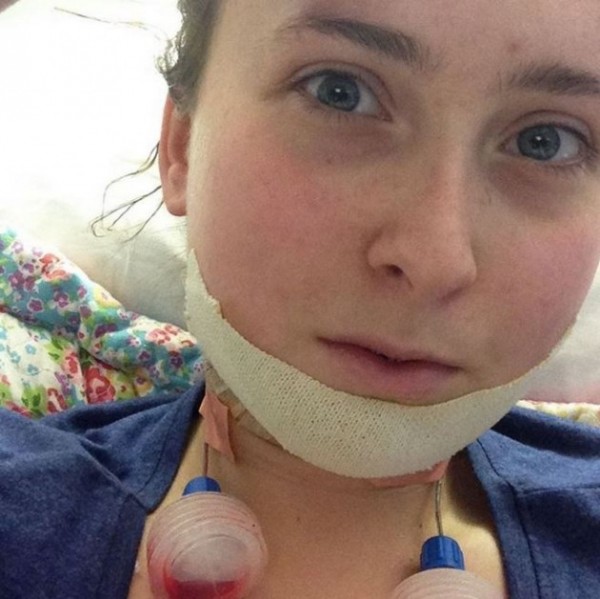 Braces, X-rays, extractions and countless consultations; Rebecca Heasley has certainly endured more than her fair share of invasive medical procedures over the last decade.
In fact, she's now recovering from double jaw surgery – a gruelling procedure which took some eight hours to complete last January.
Not only that, but she's also hoping to raise awareness of the little-understood condition she was diagnosed with eight years ago, urging girls and their parents in particular to be mindful of it.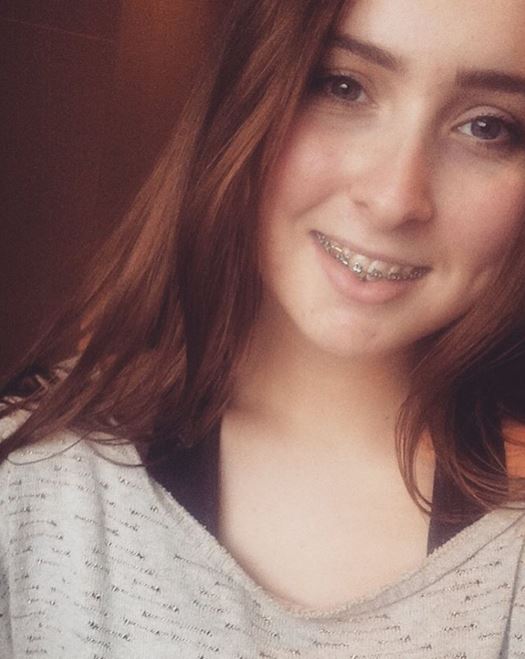 "An orthodontist in Loughlinstown recognised that something wasn't quite right," the now 20-year-old explains chatting to MummyPages. "So then I was referred to Gerry Kearns in St James's Hospital in Dublin."
Then aged just 12, she was subsequently diagnosed with ICR: idiopathic condylar resorption, a poorly understood condition which can result in a misshapen jaw, significant pain and difficulty when eating and breathing.
It is particularly common among teenage girls, though doctors can only speculate as to why that is.
"The first two weeks were the roughest," the Co Wicklow native reflects today of her on-going recovery. "I was in a lot of discomfort and I just thought 'oh, what have I done!'
"But once I got through those initial few days, I started to feel better. The swelling began to go down too and I could see how successful the operation had been."
During surgery bone was taken from Rebecca's hip and then inserted into her lower jaw to bring it forward by a full 2cm. Her top jaw was also broken and realigned.
Now, she's still grappling with a largely liquid diet, something which she's been documenting on her Instagram page.
"In total I maybe had a single bowl of cereal the week after surgery, but now I can have things like scrambled eggs, overcooked pasta and mashed potato."
She's since returned to her studies at UCD – Spanish and linguistics – and is now getting ready to sit her second year exams.
The eldest sibling in a family of three boys and three girls, Rebecca will also travel to Chile this summer to spend a year abroad in a Spanish-speaking university.
"My surgeon told me to take a full month off," she says, "but I needed to keep up my college work and make sure I pass my exams so I can go to South America – meaning I was back within two weeks.
"At first, my hip caused me a good bit of pain, but once I could walk again I felt I could also attend lectures."
And thankfully, Rebecca reckons she's shouldered ICR pretty well. "I've actually always been quite outgoing.
"Of course I was self-conscious that I had a very weak jaw-line, and at times I struggled with my breathing, but I tried not to let it get me down too much."
She's also found inspiration via Dublin blogger Leanne Woodfull – who had a similar operation with the same surgeon three years ago, and who documented her experiences via a popular vlog. Now Rebecca is hoping that she can similarly help others.
"I've already gotten messages from people asking about it all, what the recovery is like and if I would recommend the surgery," she says.
Indeed, she's now in the process of putting together her own video.
"It will contain hospital pictures and I'll talk more in depth about the experience," she reveals, concluding: "I love being able to help raise awareness of ICR – even if that's simply offering a bit of reassurance or just providing a couple helpful tips for recovery."