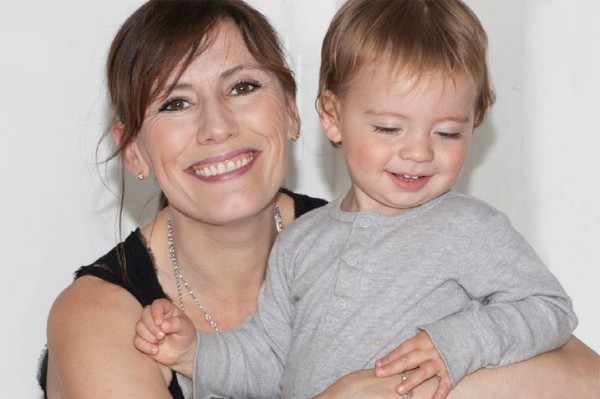 Aileen Cox Blundell is a mum of three. When her daughter, Jade, was born in 2002, the only way to get her to eat anything was to place the food in front of her and let her take control and feed herself. Seeing the incredible benefits of allowing her own children to experiment with food at an early age led her to create the popular blog and website 'Baby-Led Feeding', which recently won awards for both Best Irish Parenting Blog and Best Irish Food and Drink Blog.
To help parents feeding their whole family with tasty and nutritious food, Aileen has recently launched The Baby-Led Feeding Cookbook. She has shared with us three recipes from her book that you can recreate at home.
Good Morning Baby Breakfast Cookies
"Cookies for breakfast? Who ever heard of such a thing! You can whip up a batch of these in less than 5 minutes and the smell alone, wafting down the hallway, will be enough to wake anyone up. They are my take on a healthy breakfast bar, using wholefoods, no sugar and only fruit to make them sweet. They taste so amazing that they barely ever make it past one day before they are eaten in our house."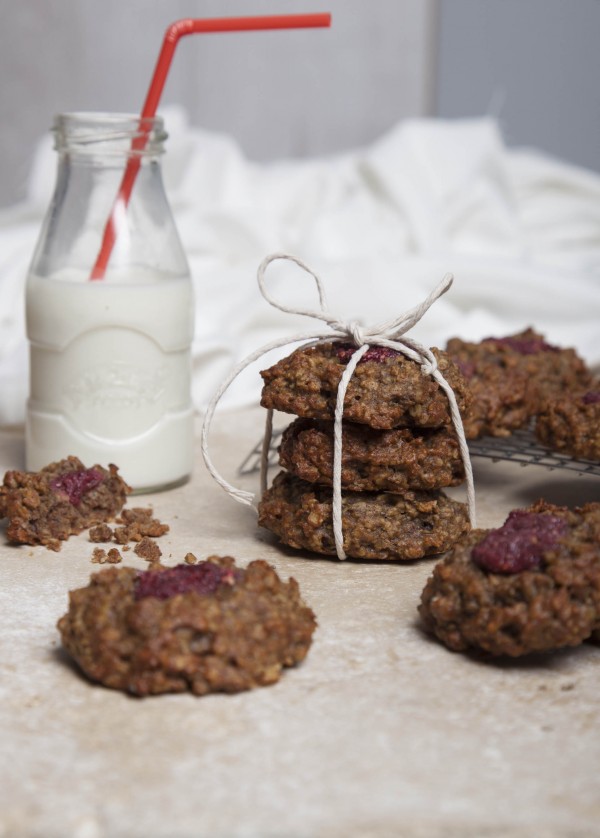 Ingredients
3 ripe bananas
60ml rapeseed or olive oil
160g peanut butter
200g oats
1 tsp bicarbonate of soda
1 tsp ground ginger
1 tsp ground cinnamon
1 tsp vanilla extract
4 tbsp Chia Jam (recipe below)
Method
Preheat oven to 160ºC/325ºF/Gas 3.
Add the bananas, oil and peanut butter to your blender and blend until smooth and gooey.
Place all of the remaining ingredients (except for the chia jam) into a bowl, and pour the banana mixture in. Stir until completely combined.
Spoon a heaped tablespoon of the mixture per cookie onto a lightly oiled baking tray. Leave a little space between each one.
Using the back of the spoon, press down the centre of each cookie to make a little well; then place about a teaspoon of Chia Jam (recipe below) into each one.
Bake in the oven for 12–15 minutes. Keep an eye on them from 12 minutes on, as you don't want them to get too hard for little mouths.
Remove from the oven and leave to cool and set before giving them to your baby.
Chia Jam
Ingredients
300g summer berries
1/2 lemon, juice only
2 tbsp maple syrup
2 tbsp chia seeds
Method
Add all of the ingredients, except for the chia seeds, to a saucepan and bring to the boil. Turn down to a medium heat and stir often, until the mixture starts to thicken and turns into a syrup. It will take anywhere from 12–15 minutes.
Add the chia seeds to the saucepan and allow to bubble away for a further 5 minutes, stirring well to prevent sticking.
Transfer the jam to a sterilised jar and tap to remove any air pockets. Then seal and store in the fridge.
Serve on pancakes or bread, in yoghurt or over porridge.
Rainbow Fritters
"The combination of vegetables just looks so colourful – my kids devour these straight out of the oven. They make a great lunchtime snack and are so good for you and your little ones, as they are packed with great ingredients."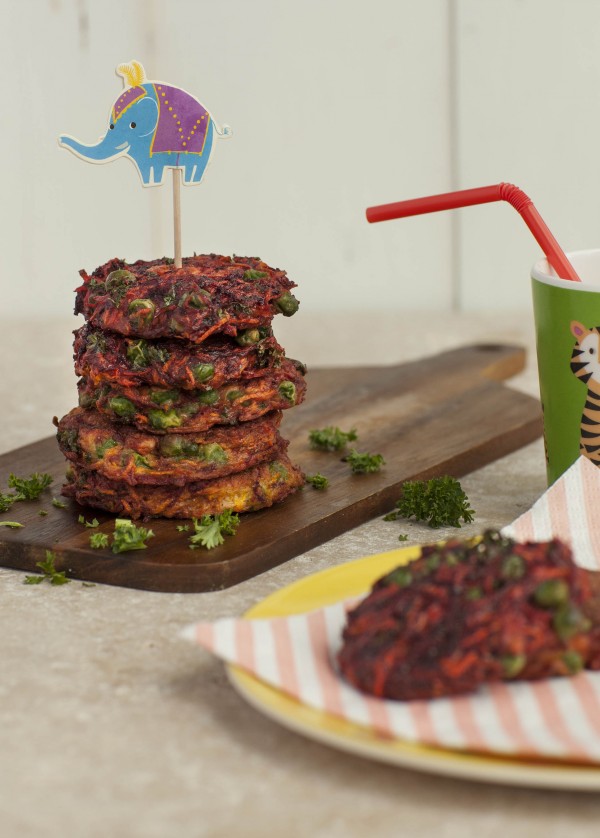 Ingredients
100g raw beetroot, peeled and grated
70g carrot, grated
2 tablespoons flour
80g peas
2 eggs
pinch black pepper
1 tbsp rapeseed oil
Method
Preheat oven to 190ºC/375ºF/Gas 5.
Add all of the ingredients to a large bowl and mix well until fully combined.
Shape into patties and place on a baking sheet lined with parchment paper.
Lightly brush the tops of each patty with a little oil, then bake for 12 minutes. Take out of the oven and flip over. Lightly brush the top of the unbaked side with oil then bake for another 12 minutes or until golden.
Serve with a little Baby Ketchup or Spinach & Garlic Creamy Dip (Note: both recipes included in the book).
Avocado Pasta
"This is a wonderfully simple dish that can be made in a jiffy on those days you want something healthy but don't want to spend long in the kitchen. The sauce is creamy, light and so nutritious. It's a great way to get some healthy fats in your little ones."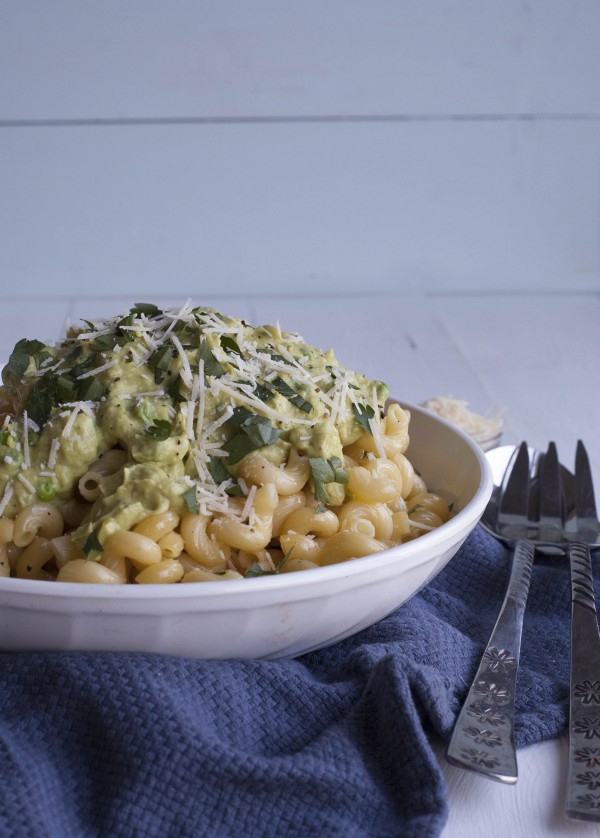 Ingredients
120g macaroni pasta
4 tbsp olive oil
1 medium white onion, finely diced
2 cloves garlic, crushed
2 ripe avocados, halved and stones removed
1/2 lemon, juice only
15g fresh basil leaves, finely chopped
black pepper, to season
80g frozen peas
Method
Cook the pasta as per the instructions on the pack. When soft, remove from the heat, drain and run some cold water over it to prevent it sticking together. Leave it aside while you make the sauce.
Heat the olive oil in a saucepan over a medium heat and gently fry the onion until soft. Add the garlic and cook for a further 2–3 minutes.
Add the onion mixture and avocados to a blender with the lemon juice and half of the basil leaves and blend until smooth and creamy. Add a little pepper to lightly season. Then pour the sauce back into the saucepan, add the pasta and frozen peas and stir well. Bring to a simmer, then pour into bowls and decorate with the remaining basil leaves.