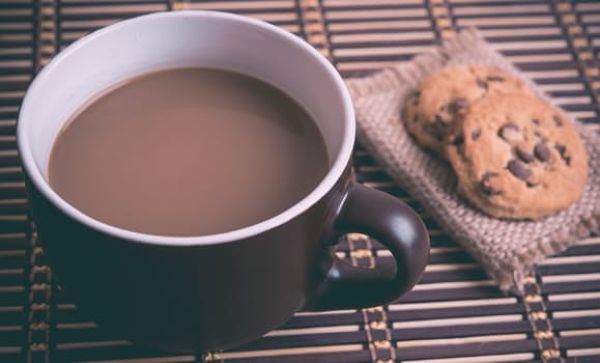 If you find yourself struggling to function in the mornings without a strong cup of coffee, then you may be more dependant on it than you realise.
Thankfully, there are wonderful alternatives to coffee, that will have you fuelled and ready for action.
Matcha latte (dairy free)
Matcha, unlike coffee, gives you a genuine energy kick, rather than a false high created by caffeine. It's also jam-packed with a special amino acid that promotes relaxation- yes please.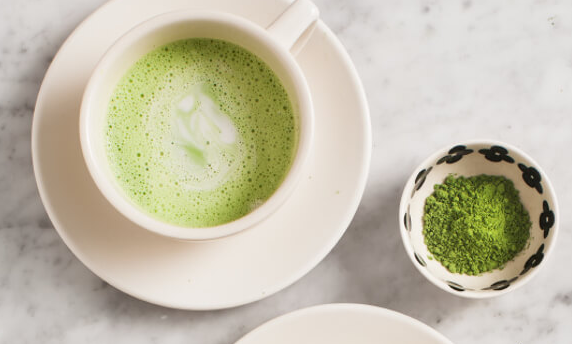 What you'll need:
1 tsp of Matcha
¼ cup hot water
¼ cup warmed coconut milk
What you'll do:
Spoon the matcha into a large mug.
Add the hot water and coconut milk and whisk briskly, in an up and down motion, until frothy.
Drink and enjoy.
Golden milk
This drink contains a powerful antioxidant that directly counteracts inflammation in the body. It also protects the brain from the damaging effects of stress.
What you'll need:
2 cups of almond milk
1 tsp Turmeric
½ tsp Cinnamon
Pinch of black pepper
¼ tsp ginger powder
What you'll do:
Blend all ingredients in a high-speed blender until smooth.
Pour into a small saucepan, and heat for 3-5 minutes over medium heat until hot but not boiling.
Maca vanilla latte
Maca is caffeine-free powder that supports your energy and stamina, without the jittery side-effects of coffee.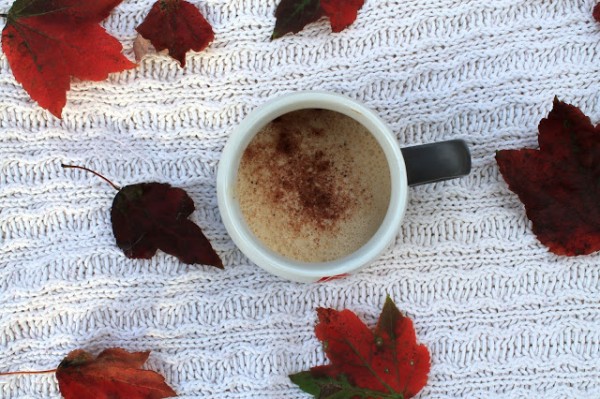 What you'll need:
1 cup almond milk
1 tbsp honey
1 tbsp coconut oil
1 tbsp maca powder
½ tsp vanilla
2 dashes of cinnamon
1 dash of nutmeg
What you'll do:
Slowly heat up your almond milk on the stove.
In a blender, add your honey, coconut oil, vanilla, cinnamon and nutmeg. Once your almond milk is warm, add it in the blender and then add your maca powder on top.
Blend for about 30 seconds, or until it gets frothy.
Raw cacao hot chocolate
Cacao contains theobromine, which is a naturally occurring mild stimulant that's very similar in structure to caffeine.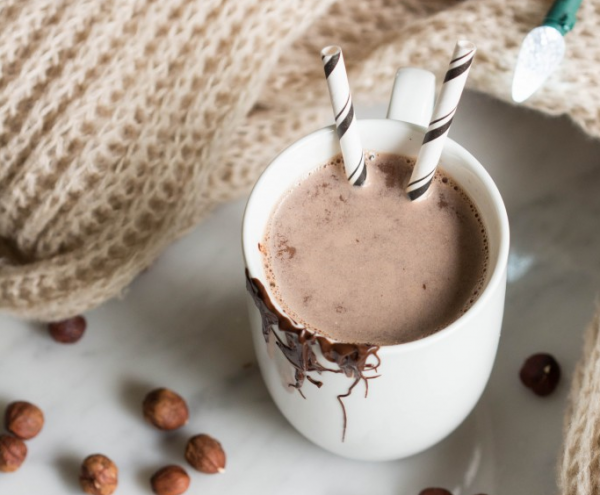 What you'll need:
1 cup of hot water
½ tbsp raw cacao powder
1 tsp coconut sugar or raw honey
2-4 tsp of almond milk
What you'll do:
Boil water to 95°C.
In a big mug add cacao and sugar or honey.
Pour boiled water into mug and stir with a spoon while pouring.
Add desired amount of almond milk.