Working a braid into your hair is a great way to turn an ordinary looking style into something a little more dramatic.
The following five styles are easy to achieve and can be done in under ten minutes - ideal when you have children pulling at your legs telling you to hurry up.
Half up, half down twist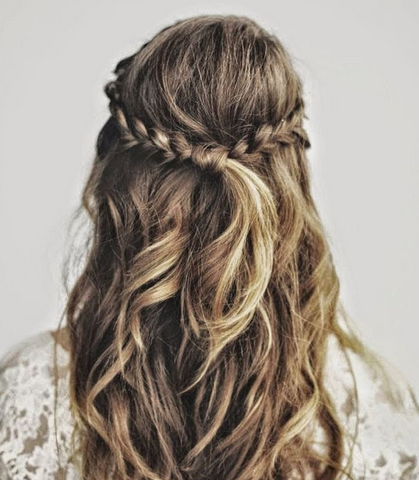 To achieve this look, brush the knots out of your hair and leave it natural - that means no strightener or curling iron. At each side of your head, style a thin section of hair into a plait. Pull it tight behind your head and secure by tying the two plaits together. You might need a few bobby pins to keep it in place.
Braided knot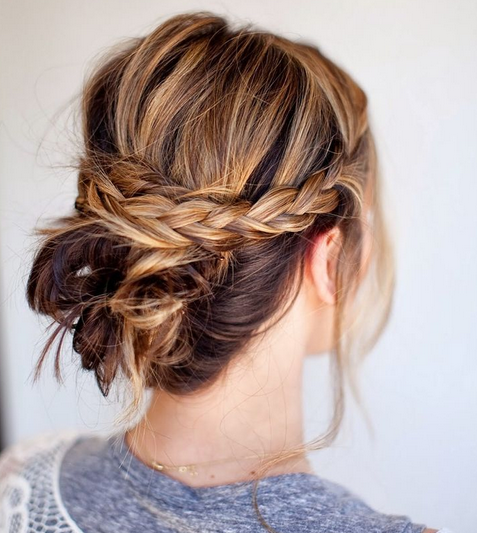 Make two normal plaits on either side of your hair. Wrap them around your head. Pull the remaining hair into a bun and tie it by knotting the hair together. Secure with lots of grips.
French plait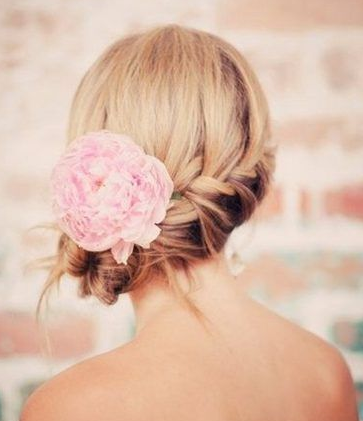 Starting just below your ear, style your hair into a side French plait. Ensure it wraps down to the nape of your neck, ending just behind your other ear. Pull the rest of the hair into a bun and accessorise with a pretty flower like the above.
Braided easy knot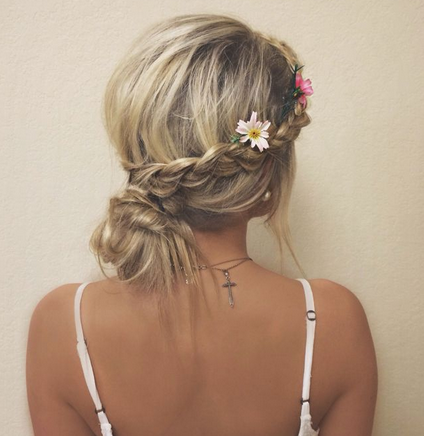 Working from the front of your hair, plait a thin section pulling it right to the back of your head. Gather the rest of your hair and pull it into a messy bun.
Girly plait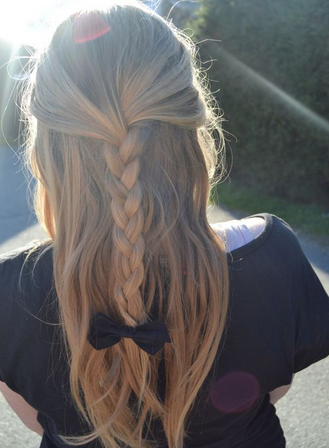 Wearing your hair down, style the top part into a plait, finishing it off with a pretty little bow.
images via Pinterest