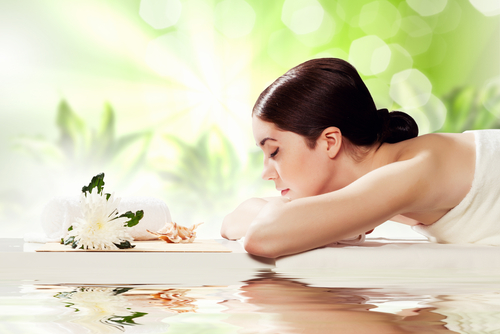 If your skin is acting up on you lately a detox might be the answer to your woes.
So, this weekend spend two days giving your body some much needed TLC.
Clean your face
Before you start, clean the make-up of your face. If possible try to avoid using any all during your detox, and if you do make sure you remove it properly.
Say goodbye to caffeine
For the next two days you need to say goodbye to your daily caffeine intake. Instead opt for something herbal – green tea is great if you really need a caffeine hit.
Have a massage
Give yourself a massage or better yet get someone else to do it for you. Focus on your lymph nodes in your neck, armpits and behind your knees to stimulate natural healing.
Facial time
Treat yourself to a masque and give yourself an at-home facial. Choose one that will properly absorb excess oil.
Diet
You will need to consume a mix of fresh fruits, vegetables and lean protein during your detox. Avoiding drinking any alcohol or consuming any processed foods and try to keep it as natural or organic as possible.
Cut down on beauty products
Don't use as many beauty products as you normally would try to stick to your simple cleanse tone and moisturise routine.