Gone are the days when we were once as free as a bird during the summertime. Summertime for mum is a far cry from the summer of our teenage days.
We spend our mornings arguing with our teenage son who stays in bed until 2pm every day of July. Trips to the beach are more stressful than relaxing. We try carry five 99s from the ice cream van through a crowded beach, praying we don't step on a sandcastle or another family's picnic.
We turn into Ireland's busiest taxi driver once the summer months arrive, dropping the kids to and from every social engagement whether that's a football match or a sleepover with their classmates.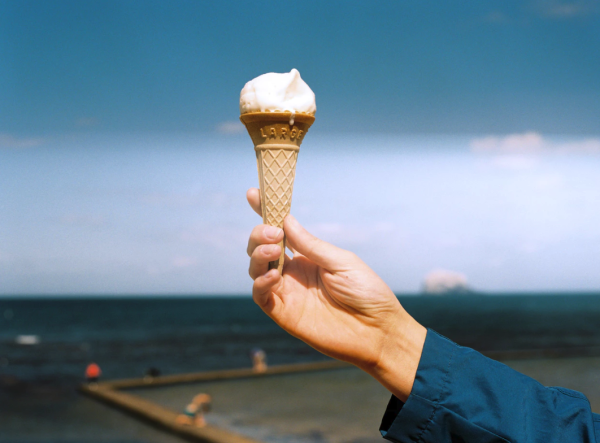 Us mums can't help but chuckle as our daughters reunite after mere days apart. They jump and hug and squeal and rejoice, 'I've missed you so much,' 'I can't believe I haven't seen you in an entire week'. These moments take us back to our younger years and we can't help but reminisce about the things we did during June, July and August.
We thought we'd take a walk down memory lane and share five things everyone did with their friends every summer.
1: Stayed up until the birds sang
Remember being able to stay up past 10 pm? We certainly took that skill for granted when we were kids. We barely have the energy to stay up for The Graham Norton Show on a Friday night, never mind staying awake until the sun rises again. Pulling an all-nighter was an iconic summer ritual that we miss dearly. The sheer novelty of not having to wake up for school at 7am never got old, even during our final year of school.
2: Fleeing to the beach on a sunny day
Once you see your mum hang the washing out to dry you know it's the perfect day to visit the seaside. 'Good drying weather,' Irish mammies say as you scurry around the house looking for your neglected sunglasses and Dunnes Stores swimsuit.
We felt as cool as ever when we hopped on the train to closest seaside town with our gang of school chums. There was a sense of independence that came with the annual trip to the seaside where we got to play grown ups for the day. Once we got there we'd scoff our faces with chipper, run away from seagulls who tried to steal the chips, screeched in horror on the ghost train and pray our pasty pale and freckled skin would miraculously tan if we lay on the beach for an hour.
3: The disastrous camping trip
Back in the day our parents believed a camping trip would be the perfect way to help us bond with our friends and siblings. We often gatecrashed our best pal's family trip because going away without your own family always seemed far cooler, but in reality, it never truly was. The parents still had a tiff when the tent wouldn't stay up, the younger brother still cried when he wasn't allowed another packet of jelly tots and more often than not we always ended up huddled in the tent as the rain poured down on the momentous barbecue that everyone was looking forward to.
You and your bestie would sneak off to the campsite shop to gawk at the boys you were always too shy to approach but were obviously 'the one' in your eyes. Oh to be young again…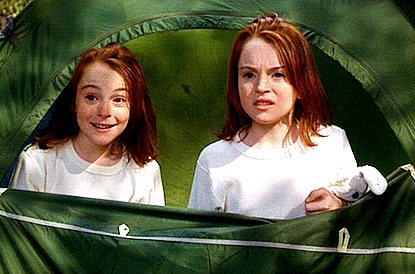 4: The dreaded summer job
We thought working in the local chipper would be less stressful if we had our best buddy with us, but alas, it was a foolish fantasy. Summer was the perfect time to earn yourself some extra money but handing greasy bags of chips to slightly tipsy customers at 10pm on an August weekend wasn't as fun as we thought. However, helping ourselves to the free cans of 7Up and having a natter with your gal pal did make the long nights a little bit better.
5: The famous summer disco
The highlight of any pre-teens summer was getting dolled up for the get together of the year at your local community centre. That's right, the Saturday night disco where you and your friends danced to cheesy pop music and scurried into the bathroom once your crush arrived. 'Don't have a drop of alcohol tonight, do you hear me?', your mum would warn you as you and your best friend pottered out the door. Denim jackets on, arms stacked with bracelets and your finest glittery lipgloss on your lips. You thought you looked like the coolest kids on the planet but you can't help but cringe when you look at the photos today.