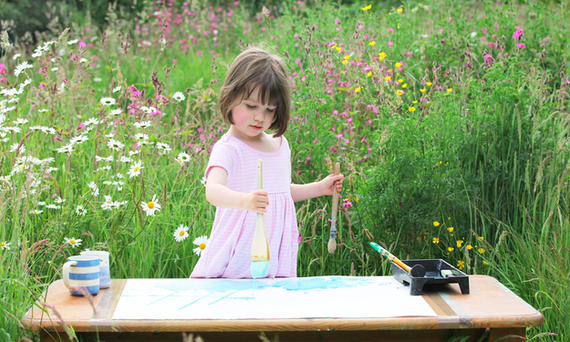 A 5-year-old girl with autism has become an Internet sensation after photos of her incredible paintings were shared online.
Little Iris Grace, from Leicestershire, captured the attention of the online community – including one very famous Hollywood star – after her parents posted pictures showcasing her exceptional artistic talents.
Iris, who was diagnosed with autism in 2011, initially began painting as part of her speech therapy, using artwork as a method of expressing herself. However, it wasn't long before her parents, Arabella and Peter-Jon, realised that Iris had a very special gift.
Speaking to Buzzfeed, Iris' parents said: "She has an understanding of colours and how they interact with each other", adding that it "lifts her mood" each time she picks up a brush.
Iris' parents decided to share her colourful creations with the world in the hope that it would raise awareness for autism, and their plan has certainly proved successful. With a steadily growing Facebook following, Iris has also won herself a very famous fan in the form of actor Ashton Kutcher.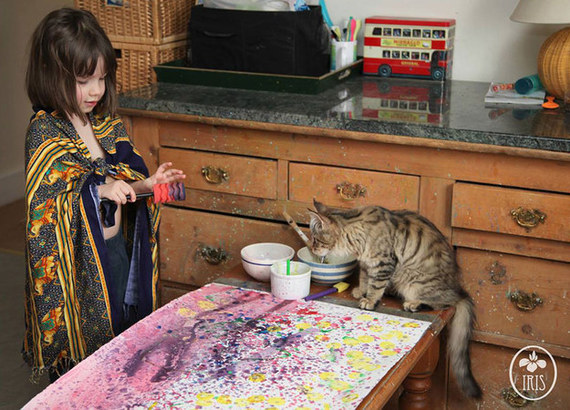 The Jobs star shared a snapshot of one Iris' paintings on his Facebook account this week, writing: "I want one of these."
With her painting style being likened to that of acclaimed artist Monet, it is no wonder that Iris' paintings are already in high demand, with her original creations now selling for thousands of pounds through her official website.