Christmas is just a week away (how did that happen?!?) and there could not be more Christmassy events on all over Ireland during the festive season! Whether you have days out to plan with god-children or family festive fun to organise, we have a list of our top 6 events on around the country for the whole family!
1. Ireland's Lapland At Glendeer Pet Farm, Co. Roscommon
Another gorgeous Santa option this year it to visit the pet-farm at Glendeer. This fabulous lap-land look-alike is the perfect day out for those who live in the Midlands! Kids get a chance to feed Dancer and Prancer as well as meet Santa and visit his workshop. There is also a live crib and plenty of snap-worthy opportunities.

2. A Gospel Christmas on Gardiner Street
Looking for the best Christmas Choir in town? Look no further than the incredible Gardiner Street Gospel Choir who are holding a fabulous carol service on Thursday the 20th of December in St Francis Xavier's Church, Gardiner Street, Dublin 1. With the most upbeat and soul-stirring songs, this is the perfect family event for those who want to get their toes tapping and spirits soaring this Christmas!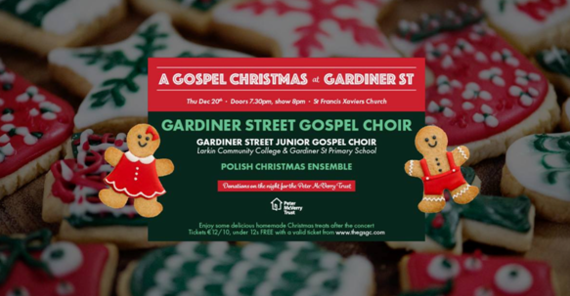 3. Christmas Market Galway
Could there be a more Christmassy City than Galway? Located on the heart of the city, Eyre Square, this event is one for the whole fam! From gorgeous gifts and creative crafts to tasty treats and a 32-meter observation wheel, Galway has pulled out all the stops yet again this Christmas. Santa will also be in residence at the market with surprises for the little ones and stocking fillers for the big ones. No booking required.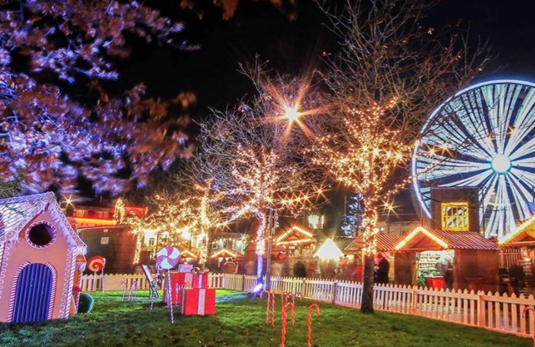 4. The Moving Crib, Dublin
Not every Christmas experience is free, but the moving crib St. Martin Apostolate, Parnell Square certainly is. This vintage Moving Crib is perfect for those who wish to show their little ones the real true meaning of Christmas in an imaginative and thought-provoking way! From Tuesday, 27th of November 2018 to Sunday, 6th of January 2019, the Crib is open from 11 am to 6 pm and is suitable for the whole family. See
here
for more info.
5. Cork On Ice
Live in or around the rebel county? Why not take the whole fam ice skating, even if it's just to watch your other half's grace and poise on the rink! Cork on ice is a spectacular ice-skating experience on an 800 square meter ice rink under an impressive marquee outside Mahon Point Shopping Centre, Co. Cork. Uniquely, this fab event offers a chance to skate with Santa on Saturday and Sunday mornings over the Christmas period! Cork on Ice goes on until the 27th of January but is a popular one so don't miss out, book
here
today.
6. Funderland
Sure it wouldn't be Christmas without a trip to Funderland! This is one all the family will enjoy- both young and old. There are two events this year Funderland and iSkate -
Funderland runs from the 26th of December until the 13th of January. Attractions are mostly indoors with the biggest being outside. New Giant Wheel. New crazy mouse Rollercoaster and so many more great attractions Open from 12pm until 10pm daily except New Years close early at 8pm
iSkate is open now until the 13th of January (closed Christmas Day) at a new location at Ring 4 in the RDS Dublin behind the Intercontinental hotel. Ireland's Largest outdoor ice skating rink it also has a Junior rink with ice balancing aids and double bladed skates.
No matter what you decide to do, take a moment to enjoy the time with your family and friends.