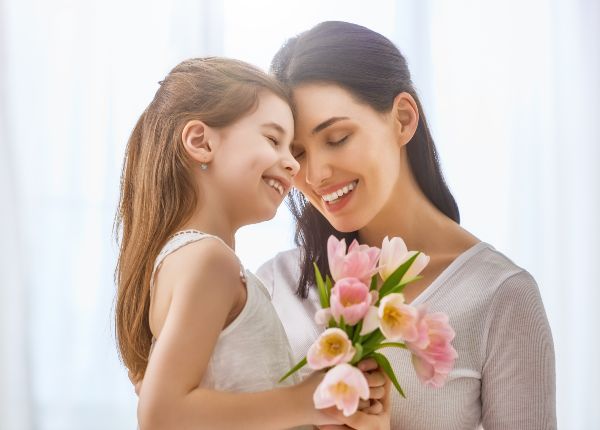 Mother's Day isn't about spending every cent you have on your beloved mum (though we're sure she'd appreciate the gesture!), it's about choosing a gift with thought and care - and not necessarily the price tag. But you want to treat her to a genuine gift she would love because she is a true constant in your life and so, deserves to know that you appreciate her. When going down the budget-friendly route, it's always best to go personal: a beautiful candle with her favourite scent, the lipstick you spent over 40 minutes choosing because you just know it will perfectly complement the dress she's saving for her birthday, and so on.
You don't need to spend a fortune to say 'I love you' with a gift.
With this in mind, we've chosen an array of beautiful gift ideas for €30 or under. They won't burn a hole in your pocket but your mum will love them even so.
1. Field Day's Wild Rose Collection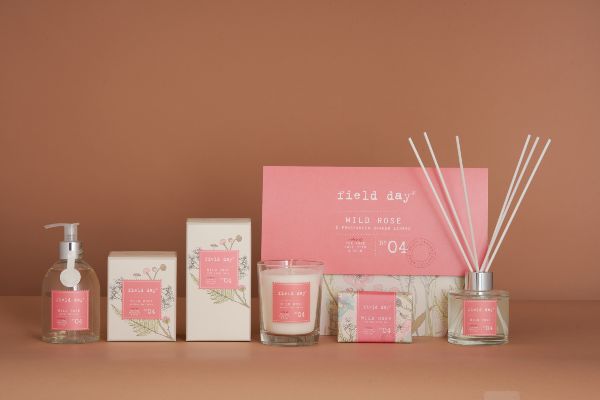 So, you know that she loves flowers but you don't want to go down the roses route, so this is the next best thing. The best-selling fragrance in the Field Day range is Wild Rose, a rich, delicate tea rose fragrance, reminiscent of a classic old-fashioned summer rose-laden with petals. Candles start at €10.95 with their diffusers from €23.95, or delicately fragranced drawer liners, €4.95 each. Field Day's gentle hand wash and matching hand and body creams at just €15.95 also say luxury in a bottle and look pretty as bedside dresser accessories.
Field Day's Wild Rose collection and its associated products are available in 250 stores in Ireland and the UK, including the Kilkenny Group, Arnotts, Meadows and Byrne, Blarney Woollen Mills and other leading independent giftware retailers.
2. Seoulista Beauty Rosy Toes & Rosy Hands Luxury Manicure & Pedicure treatments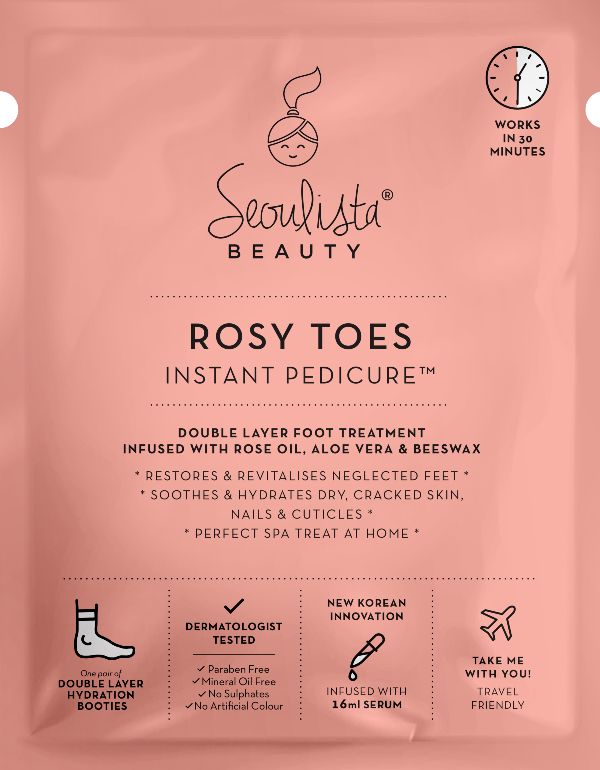 Do you want her to feel pampered but without the stress of running to a salon? The Rosy Hands Instant Manicure and Rosy Toes Instant Pedicure will give her beautifully smooth hands and fabulous flaunt-worthy feet in under 30 minutes - all in the comfort of her home. The double layer hand mask is infused with Bulgarian Rose Complex and provides 16ml of serum to revive delicate, hard-working hands. Packed full of antioxidants and Vitamin C, this hand treatment (based on Korean skincare innovation) works hard to rejuvenate her delicate skin. Likewise, each pack of the double layer foot mask will do the exact same thing to her feet; it's also infused with serum, helping to restore cuticles and nails, rough skin as well as the effects of 'winter feet' - perfect, given our recent snow storm!
Both retail at €8.99 each and can be bought online www.seoulistabeauty.com and on www.amazon.co.uk.
3. Aldi's Hot Cloth Cleanser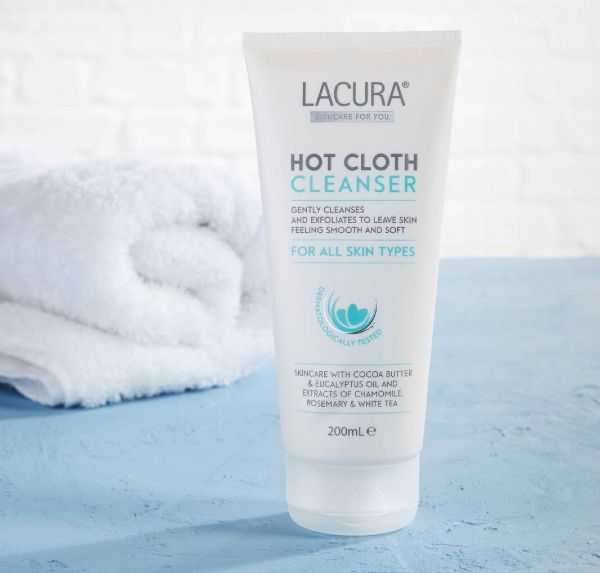 Aldi's now cult €4.99 Hot Cloth Cleanser is a pamper treatment in a bottle so makes for an ideal gift - because she deserves a skin product that will change her life. A simple and effective 2-step skin cleansing system with cocoa butter, eucalyptus oil and extracts of chamomile, rosemary and white tea, this will leave skin squeaky clean and soft. It tops - or at least is as good as - its more expensive Liz Earle counterpart and is only a fraction of the price.
Available in Aldi stores nationwide
4. Personalised Sound Wave Print from Oodlique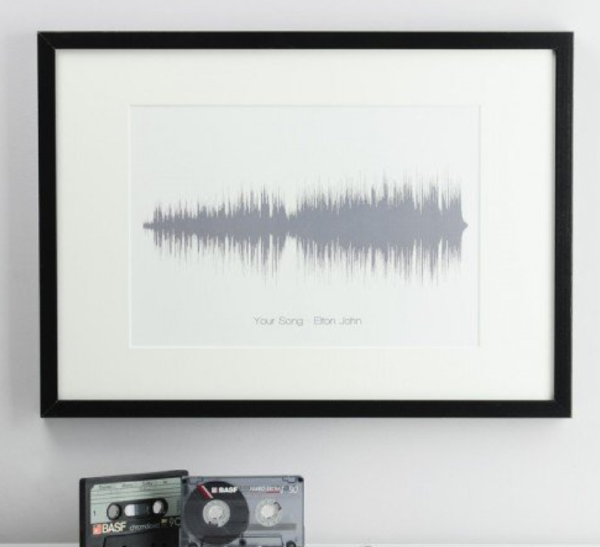 This is something she won't be expecting - her favourite song in soundwave form, ready to hang on the wall. You choose the song and the personalised message and colour - and wait for the look of happy surprise on her face.
From €15.55 available at Oodlique.com
5. Sleek MakeUP Brow Kit, €10.49

Give the gift of good brows this Mother's Day, this handy kit contains everything you need to create the perfect arch, it also includes mini tweezers and a mirror making it a handbag essential!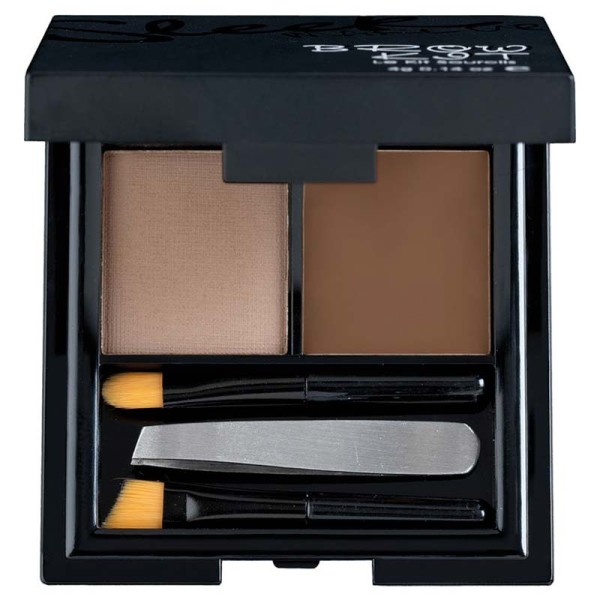 Available in Boots stores and pharmacies nationwide
6. Nyx Professional Makeup Love Contours All Face and Eyeshadow Palette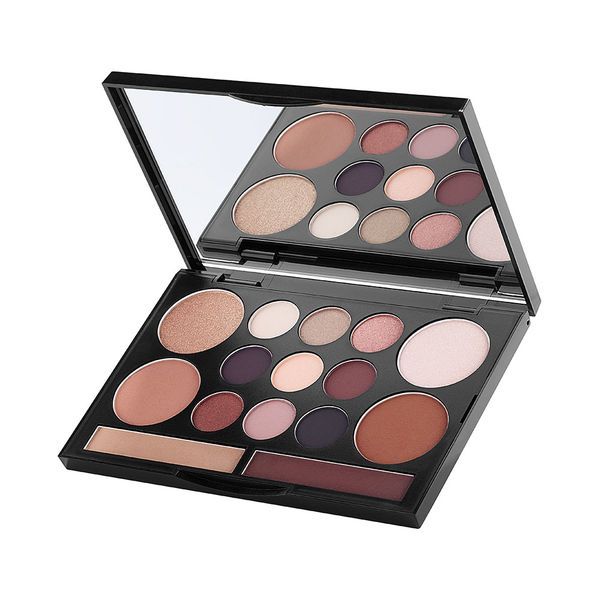 There's something about going to a beauty counter and spending an age agonising over a gift for her you know she'd never usually be inclined to buy herself. This quirky multi-use makeup palette includes pigmented eyeshadow in both bright and neutral tones, highlighting shades (for that added glow because summer is a while away), and beautiful brow powders. Compact and perfect for use on the go, she'll look the best version of herself.
The Nyx Professional Makeup Love Contours All Face and Eyeshadow Palette is €26 and available online and in Boots and other stores in Ireland