When it comes to family holidays, it's all about location, location, location.
You want an incredible place to stay, with sunshine and a wide range of activities to keep everyone busy so the happy memories will fall into place - and you (and them!) have an unforgettable holiday.
Barbados is a place that offers all of this and more. It's not just about the perfect sandy beaches and crisp blue skies; Barbados is among the most popular stretches of the Caribbean that offers out-of-this-world cuisine, incredible experiences for the kids such as snorkelling with turtles and an array of botanical gardens and mysterious caves to visit. In other words, something everyone in the family can enjoy.
Here are six reasons to round up the family and book your next flight to Barbados:
The food is amazing
With over one hundred restaurants on the island, Barbados is regarded as the culinary capital of the Caribbean for a reason. There are endless menu experiences the whole family can enjoy from al fresco beachfront dining, to the rustic charm of a fresh seafood feast with locals - all great ways to broaden the kids' taste buds. And a refreshing cocktail infused with rum (the indigenous spirit of the island) will go down a treat with the adults. You don't have to go far for a meal to remember in Barbados; great food is also served in waterside restaurants, bijou cafés tucked away in shaded shopping malls, and of course, the outdoor pop-up caterers. Also for those 'need-it-now' moments with the family, kids and snackers will find food served island-wide 24-hours a day. Perfect!
There's loads of activates for all the family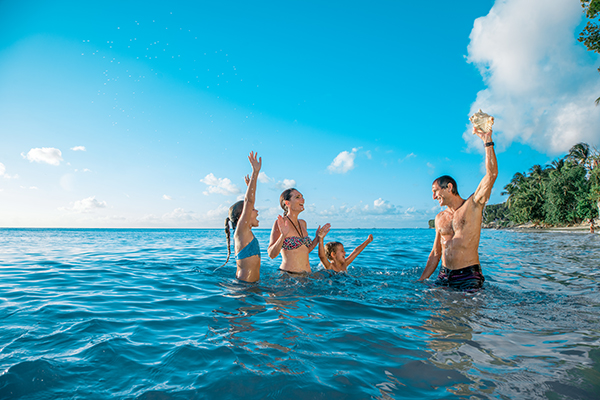 From the Crop Over Festival, a five-week celebration held in Barbados to a Cycling Festival and Beach and Wellness event both kicking off in September and the 9th edition of the Barbados Food and Rum Festival held from October 18th – 21st, no member of the clan will ever be bored on the holiday. Whether you want to take in the great outdoors, stroll on the beach or what about treating the family to a little wildlife with a trip to the famous Barbados Wildlife Reserve? Set in a natural mahogany wood, you and the kids can marvel at all the animals in their natural habitats. Or especially for your water babies, you can swim with some of Barbados' most gentle resident turtles.
You're spoilt for choice with the hotels
Barbados is known for its share of family-friendly hotels and resorts; the only thing you need to do is choose the right one for you. Needless to say, the hotels and resorts nearer to the beach tend to be more popular so this may have an effect on pricing and location availability, depending on when you decide to go. Look out for the places that have a kids' club so you can enjoy some time off too - always important!
The villas are ideal for families
Barbados has several breathtaking properties situated in the west coast. Imagine lounging by a private pool and the kids making as much noise as they like! If hotels aren't for you and you want a more spacious option, a villa would be perfect.
The beaches are picture perfect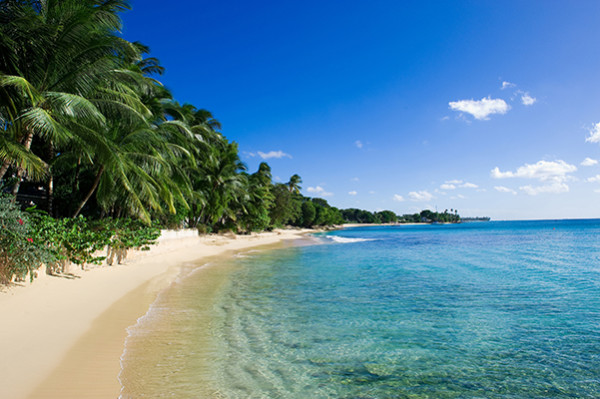 Being the Caribbean, you can expect to be spoilt for choice when it comes to beaches. The south coast beach, Accra, is great for families, and children of all ages. At the southern end of the beach is a pool-like area protected by rocks which is ideal for young children. For slightly older kids and teens, there's the chance to do some boogie boarding on the gentle waves. Plus, it has all the usual amenities of local restaurants and delights to keep everyone entertained.
The kids can ride a submarine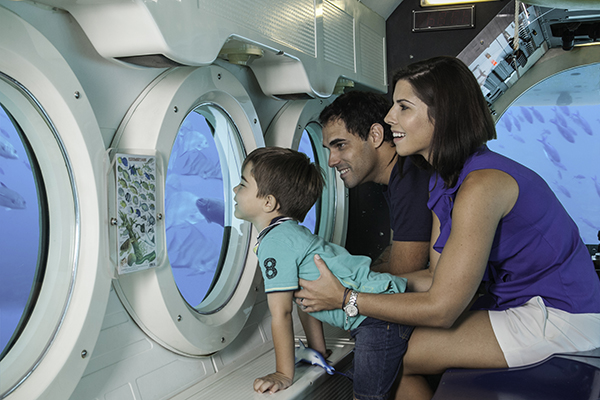 Kids will love seeing the inside of a submarine (and a ship-wreck) and peering out at the tropical fish. Atlantis Submarines Barbados whisk passengers to a coral-encrusted shipwreck to see tropical fish up close. And it's not just during the day: special night dives feature nocturnal sea creatures few get to see during the day. It's sure to be an unforgettable experience for them.