A petition to move the new children's hospital from the proposed St James' site to the grounds of Connolly Hospital has garnered support from 60,000 concerned citizens nationwide.
Evidence of the overwhelming support for the petition was revealed yesterday, as the Connolly for Kids Hospital group presented An Taoiseach with the formal signed petition to switch sites before building begins later this year.
The campaign, which was launched back in February, has drawn in major support from children's charities, parent groups, patients, paediatric staff and medical experts.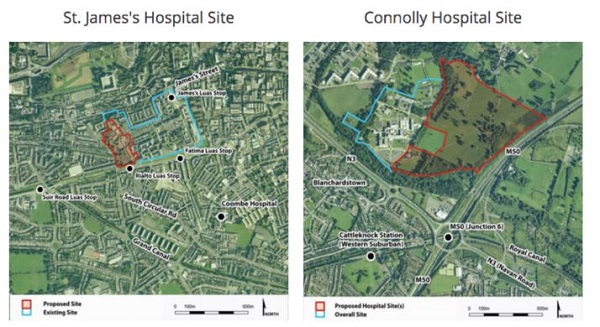 In the petition, the group outlined the main reasons why the Connolly Hospital site is preferable: it is estimated to be €200 million cheaper; it will be co-located with a maternity hospital, cutting out ambulance transfer time; it boasts easier access and unlimited space for parking; there is space for future expansion as well as helicopter landings.
Speaking at the event, Dr Fin Breathnach said: "The Government's stated reason for choosing the St James's site for the National Paediatric Hospital is that the clinical outcomes for the children will be better if the Children's Hospital is collocated with the adult St James's Hospital. There is not a scintilla of scientific evidence to support this claim."
Now, supporters are calling on the Government to hold an Oireachtas Hearing on the matter.
We will keep you updated on the progress of the petition.
SHARE with a friend or loved one who has been passionately supporting calls for a switch.