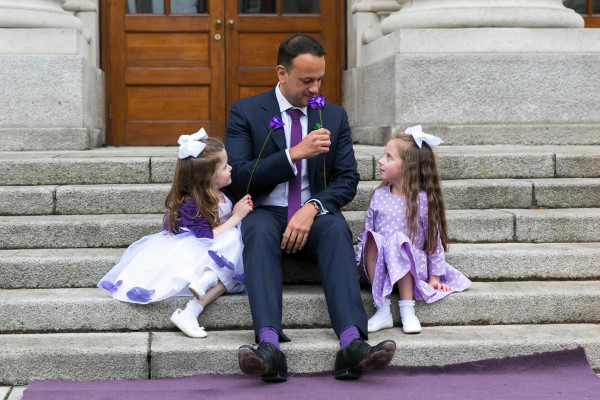 Cystic Fibrosis Ireland's 65 Roses Day appeal takes place tomorrow, Friday, April 13.
An Taoiseach, Leo Varadkar has urged the people of Ireland to get behind the fundraising appeal and come up roses for cystic fibrosis.

The "65 Roses" appeal gets its name from the way children with this condition often first say the words "cystic fibrosis".
People can support Cystic Fibrosis Ireland's 65 Roses Day on Friday, April 13 by:
1) Buying a purple rose for €2 in participating shopping centres and Spar stores or donating online at 65RosesDay.ie.

2) Completing a 65 Roses Challenge – for details visit 65RosesDay.ie

3) Texting 65ROSES to 50300 to donate €2

The appeal takes place against a backdrop of newly-released figures from the Cystic Fibrosis Registry of Ireland which show more than 1,300 people living with CF in Ireland.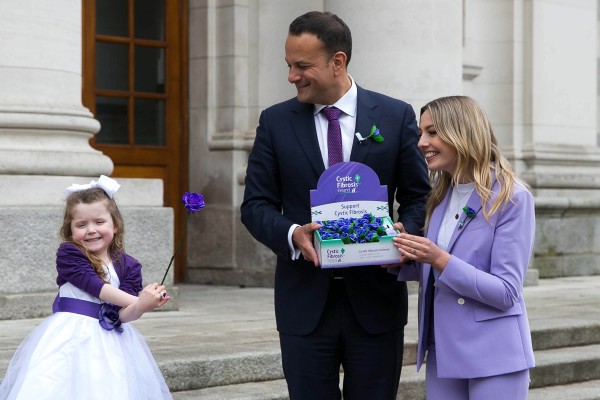 Leo Varadkar said, "The recent report from Cystic Fibrosis Ireland showed really solid progress for people with cystic fibrosis over the past 20 years. The quality and length of people's lives is improving, and they have opportunities to go to college, get a job, enjoy relationships and start families of their own."
He added, "The Government is fully aware that this is only a start and we need to build on that success. Given the high prevalence of the condition in Ireland."
An Taoiseach @campaignforleo, with Eva Rose Martin and Ciara Moore, urge the people of Ireland to get behind the Cystic Fibrosis Ireland's 65 Roses Day fundraising appeal this Friday April 13.
for details visit https://t.co/monAWEArBl#65rosesday pic.twitter.com/m8evL8pM56

— MerrionStreet.ie (@merrionstreet) April 11, 2018
Cystic Fibrosis Ireland is hoping to raise €100,000 this year. Funds will be invested in transport support for people with cystic fibrosis, as well as counselling and fertility treatment.
The money raised will also go towards research projects. Last year, Cystic Fibrosis Ireland provided over €350,000 in research grants including a project on the virtual lung; and post-transplant issues and the development of a smartphone app to encourage adherence to treatment.