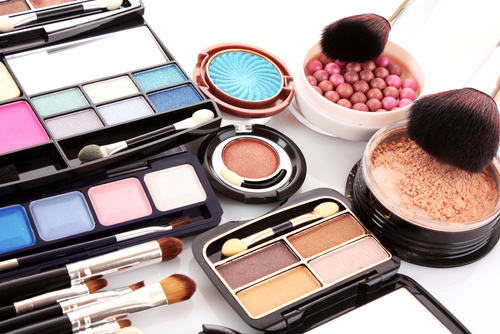 Rather than having a whole shelf of beauty products that you don't use, keep a few basics and throw the rest away.
Here's what you need in your make-up bag:
Moisturiser
Whether you have dry, oily, combination or normal skin you need to have a moisturiser. However, it is important that you choose one that is suitable for your skin tone.
Tweezer
There is nothing worse than unkempt brows, so make sure you always have a tweezers to hand. Invest in a good, quality one that will last for a good long time.
Sharpener
There is nothing worse than a blunt eyeliner or lip pencil, so make sure you always have a sharpener to hand.
Make-up brushes
You will be using your make-up brushes nearly every day, so make sure you get good quality ones that won't leave hairs on your face. You will need a brush for your bronzer, eyeshadow and face powder.
Good foundation
Good foundation is essential for a flawless look. Make sure you have the perfect foundation for your skin type.
Mascara
No make-up bag is ever complete without mascara, so invest in one that offers full long lashes
Cleanser
Taking your make-up off every night should be a ritual at this stage, so make sure you have a good cleanser.